| | |
| --- | --- |
| Reference #: | COL01683-5209 |
| Position Type: | Full-time |
| Location: | London, Ontario |
| Date Posted: | Sep 19, 2023 |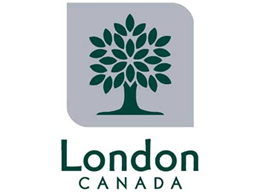 Job Description
Summary of Duties
Reports to the Managers (II) and provides support to the Managers in the Division and works in conjunction with the other divisional staff. Performs duties of an administrative, clerical, and financial nature to support the services of the Division.
Work Performed
Acts as the central point of the Divisional unit for the general public, internal administration, consultants and contractors.  Provides quality customer service by telephone and in person, responds to inquiries and/or complaints, and provides general Service Area information of a wide-ranging nature.  


Prepares correspondence, agendas, and minutes, coordinates meetings and appointments, maintains division and makes travel arrangements.  Receives and processes all mail for the Division.


Maintains security card activation list for Citi Plaza staff.


Acts as coordinator for administration of Visa Purchasing Cards, recording monthly statements on financial institution software, and submits claims to Finance for reconciling on behalf of the Managers within the Division.


Processes and maintains a follow-up system for accounts payable, travel, convention, educational, training and registrations for the Managers within the Division.


Takes minutes of meetings, transcribes, prepares drafts and types letters, reports, agendas and minutes. Processes, records and acknowledges receipt of written correspondence, where possible.


Orders office supplies, liaises with service personnel for office equipment, provides training in office procedures and equipment. 


Communicates information to external and internal suppliers and providers for supplies and repairs.


Compiles weekly and monthly statistics and tracking systems for assigned program areas in various databases.


Liaises with Information Technology Services Division anticipating computer software and hardware needs for the Division.


Under the direction of the Managers, prepares and maintains files for correspondence and reports for City Council committees.  Prepares drafts and assists with changing Administrative and Operational policies and procedures and updates Division manuals, notices, orders, plans and staff listings as required.


Assists in the development and implementation of special projects through research and administrative support.


Operates standard office equipment, including personal computer.


Provides backup for other Administrative Assistants I and II positions, as required.


Performs related duties as assigned.


Qualifications/Experience
Two-year Office Administration – Executive Diploma (or equivalent) from a Community College.
One year of related experience.  
Specialized Training & Licenses
Demonstrated proficiency in wordprocessing, spreadsheets and various software.
Typing speed required is 60 w.p.m.
Excellent verbal and written communication skills.
Compensation and Other Information
$38,013 - $55,220 (Level 6)
This posting is for 1 full-time Temporary up to 2 years position.
Other Information:
Current hours of Work: Monday - Friday from 8:30 a.m. to 4:30 p.m.
These hours of work are subject to change in accordance with the Collective Agreement and may include evening hours and Saturdays.
NOTE: Applicants may be required to complete a job related test.
As an inclusive employer, we are committed to providing a fully accessible recruitment process. Please contact us at any time during the recruitment process and let us know what accessible supports you may need. 
Application Contact Information