| | |
| --- | --- |
| Reference #: | COL01677-5193 |
| Position Type: | Full-time |
| Location: | London, Ontario |
| Date Posted: | Sep 15, 2023 |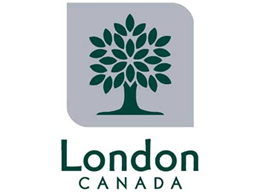 Job Description
Summary of Duties
Under the direction of the Director of Corporate Communications, assists with corporate communications initiatives for the City of London. Develops, implements and evaluates communication plans and strategies for Civic Departments who do not have specific communication/marketing/public relations positions. Meets with the Corporate Communications Committee to develop and implement corporate communications initiatives by ensuring a cross-fertilization of ideas and resources.
Work Performed
Liaises, develops and sustains relationships with a wide range of community groups, Departments and outside agencies.


Works with Civic Departments in a consultative role to help in the development of strategies, annual budgets and plans to ensure the most effective use of funds for communication.


Coordinates work of Corporate Communications Committee and evaluates the priority of projects.


Reviews appropriateness of print media requests for external publications with respect to content. Makes recommendations on materials, methods, approach, etc. to obtain the best quality of the product to ensure that all jobs are designed and produced in the most efficient and economical manner.


Acts as a resource to external consultants on status of communication initiatives.


Provides advice on desktop and electronic graphics technology, researches alternatives and suggests courses of action.


Writes media releases and public service announcements as required.


Evaluates requests from agencies, advisory and special committees to develop information, materials and strategies. Provides instruction for completion of projects having corporate impact.


Researches and develops new information materials for internal publications. Writes copy and edits existing brochures, pamphlets, booklets and flyers for internal or external use. Makes or recommends changes.


Responsible for writing, layout/design, production and budget for the corporate newsletter.


Coordinates material and develops guidelines for all supplementary Departmental newsletters.


Writes and designs presentation materials as required for topics having corporate impact.


Investigates options and costs associated with using slide shows, videos, radio, TV and other broadcast materials as an alternative to print materials.


Writes copy and edits print materials as required.


Prepares and trains appropriate City of London staff on communication software, graphic design concepts, procedures and Corporate Communication Committee initiatives.


Performs related duties as assigned.


Qualifications/Experience
Two year community college Public Relations, Journalism or Corporate Communications Diploma.
Three to four years' related experience.
Specialized Training & Licenses
Excellent verbal and written communication skills.
IABC or APR accreditation preferable.
Compensation and Other Information
$52,822 - $75,860 (Level 12)
This is a temporary position being filled on a temporary basis for up to 2 years.
Other Information:
Current hours of Work: Monday - Friday from 8:30 a.m. to 4:30 p.m.
These hours of work are subject to change in accordance with the Collective Agreement and may include evening hours and Saturdays.
NOTE: Applicants may be required to complete a job related test.
As an inclusive employer, we are committed to providing a fully accessible recruitment process. Please contact us at any time during the recruitment process and let us know what accessible supports you may need.
Application Contact Information