| | |
| --- | --- |
| Position Type: | Full-time |
| Location: | London, ON |
| Date Posted: | Mar 14, 2023 |
| Experience: | 3 Years |
| Education: | High School Diploma |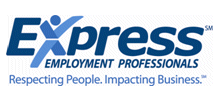 Job Description
Express is recruiting for a Night Shift Janitorial Supervisor
This is a permanent position located in London with a salary starting at $44,000 a year!
What is in it for you:
Full time night shift hours
Permanent position with opportunity for advancement
Pay scale starting at $44k/year based on experience
Benefits available including vision and dental after a probationary period
Minimum 2 weeks vacation to start
Job Details:
Work on site, supervising a team of up to 25 people in a commercial janitorial setting
Work with other divisions to complete employee recruitment, scheduling, and work assignments
Manage inventory and order supplies when necessary
Job requirements
3 years previous cleaning experience in a commercial setting
Police background check
2 years of Supervisory/ Management experience in a unionized environment
Own reliable transportation
Call today for more information at 519-672-7620.
https://www.expresspros.com/London/Job-Openings.aspx
Why Work with Express:
Express Employment Professionals is one of the top staffing companies in North America. Our London office has been in operation for over 40 years and we are dedicated to improving the quality of life in our community. We push for higher wages and consistently pay above the living wage in London. When you work with Express, you get paid weekly and have access to free services and online training. Express has a full team of employment specialists at the ready to answer all your questions! Call us today at 519-672-7620.
Express Employment Professionals is committed to fair and equitable recruiting practices. We continuously work to create a safe environment for our community, in which you can feel valued and supported.
Application Contact Information