| | |
| --- | --- |
| Reference #: | 23890 |
| Position Type: | Full-time |
| Location: | London, ON |
| Date Posted: | Sep 10, 2021 |
| Experience: | 2 Years |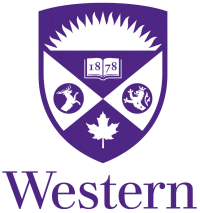 Job Description
Since 1878, Western University has been committed to serving our communities through the pursuit of academic excellence and by providing students, faculty, and community members with life-long opportunities for intellectual, social, and cultural growth. We seek excellent students, faculty, and staff to join us in what has become known as the "Western Experience" - an opportunity to contribute to a better world through the development of new knowledge, new abilities, new connections, and new ways to make a difference.
Campus Safety and Emergency Services is a values-driven service based on dignity and respect. We are committed to excellence in professional standards, personal development, community partnerships and activities contributing to safety, security and quality of life in the diverse University Community.
The Communications Operator has front line responsibility for receiving all calls, including concerns for personal safety on campus and the protection of property at Western and affiliates. After collecting available information, the Communications Operator, in accordance with Policy, is responsible for establishing the priority for response and dispatching the appropriate on- and off-campus resource (e.g. Western Special Constable Service (WSCS), the Student Emergency Response Team (SERT), London Police Service, London Fire Department etc.
The Communications Operator also assists internal and external stakeholders with filing WSCS reports, requesting and providing information related to lost or found property and maintaining departmental records.
Qualifications
Education:
- 1 year Community College Diploma
- Emergency Telecommunications Program Certification (15 week college program)
Experience:
- 2 years' Emergency, Police Communications or Customer Service related work experience
Knowledge, Skills & Abilities:
- Proven excellent verbal, written and customer service communication skills
- Competency to maintain confidentiality and treat sensitive information with discretion
- Proven ability to maintain a calm, professional demeanour while dealing with people in a wide variety of difficult or high stress situations, which can be unusual and rapidly changing
- A high degree of knowledge of Provincial Laws, Federal Laws, City of London bylaws, University Policies, Procedures and Regulations
- A high degree of demonstrated knowledge of basic law enforcement related procedures, directives and emergency response protocols
- Ability to work independently, without direct supervision and as a member of a team in a dynamic environment
- Ability to effectively analyze communications, prioritize and make decisions rapidly in a high stress situation to effectively deploy the appropriate personnel or response to the situation or emergency
- Ability to operate a multi-channel police and campus wide base radio system
- Familiarity with the Ontario Provincial Common Police Radio network
- Proven ability to operate and monitor computer based Fire/Intrusion/Security/Voice Data link and Access Control Systems and computer-based video cameras
- Ability to process information with a high degree of accuracy, and follow formal business practices with high attention to detail
- Intermediate proficiency required in Microsoft Office in order to prepare emails, announcements, and to input data into spreadsheets and databases
- Expertise with Alarm Monitoring systems, Voice Recording software, Incident Management software and other speciality software packages and programs preferred
Interested applicants are asked to visit: https://recruit.uwo.ca to apply online to job reference #23890 by midnight on September 23, 2021.
The University invites applications from all qualified individuals. Western is committed to employment equity and diversity in the workplace and welcomes applications from women, members of racialized groups/visible minorities, Aboriginal persons, persons with disabilities, persons of any sexual orientation, and persons of any gender identity or gender expression.
Accommodations are available for applicants with disabilities throughout the recruitment process. If you require accommodations for interviews or other meetings, please contact Human Resources at hrhelp@uwo.ca or phone 519-661-2194.