| | |
| --- | --- |
| Reference #: | COL00229-922 |
| Position Type: | Full-time |
| Location: | London, Ontario |
| Date Posted: | Feb 22, 2021 |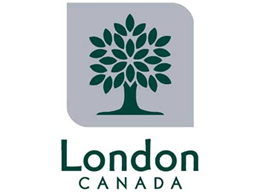 Job Description
Summary of Duties
Reports to the Manager of Payroll or designate. Distributes all payroll related reports, receives telephone and front counter inquiries and performs various administrative duties.
Work Performed
Distributes all confidential payroll and related reports to various locations in order to meet weekly deadlines.
Sorts, seals and distributes all Corporate pay stubs on a timely basis. Ensures completeness by balancing the number of pay stubs to payroll reports.
Verifies all weekly or monthly payroll reports that are generated and records, date-stamps and files.
Verifies data entry to payroll report summaries. Assists as required in data entry or filing for payroll processing.
Receives telephone and front counter inquires and directs same to appropriate staff as required.
Ensures only authorized personnel are permitted entry into the work area.
Prepares appropriate accounts payable vouchers, receipts and journal entries for various payroll activities. Prepares purchase requisitions and maintains purchase orders ensuring control over receipt of items purchased.
Monitors and orders office supplies for ongoing operations using on-line requisition system. Liaises with Facility/Fleet Services Operations and outside suppliers for supplies and/or repairs.
Maintains files, records documents and follow-up systems for all Payroll staff. Liaises with Records Retention and printing staff.
Maintains log books for incoming requests and distributes to appropriate staff member for completion. Logs completed requests and makes copies for Payroll files.
Updates and maintains distribution list for confidential data.
Processes, records and date-stamps all incoming mail and distributes.
Operates and maintains various office equipment.
Performs related duties as assigned.
Qualifications/Experience
One year of a two year Community College Office Administration Diploma.
Experience
Six months to one year related experience.
Specialized Training & Licenses
Skills and abilities in the following areas are necessary:
Typing speed required is 50 w.p.m.
Demonstrated proficiency in wordprocessing, spreadsheets and various software.
Compensation and Other Information
$34,122 - $49,189 (Level 5)
This is a permanent position being filled on a temporary basis for up to 2 years.
Other Information:

Current hours of Work: Monday - Friday from 8:30 a.m. - 4:30 p.m.

These hours of work are subject to change in accordance with the Collective Agreement and may include evening hours and Saturdays.
NOTE: Applicants may be required to complete a job related test.
As an inclusive employer, we are committed to providing a fully accessible recruitment process. Please contact us at any time during the recruitment process and let us know what accessible supports you may need. 
Application Contact Information