Job Expired

This posting has expired and applications are no longer being received and this job does not show up on the main job list.
| | |
| --- | --- |
| Position Type: | Contract |
| Location: | London, ON |
| Date Posted: | Apr 01, 2022 |
| Experience: | 2 Years |
| Education: | Masters or PhD |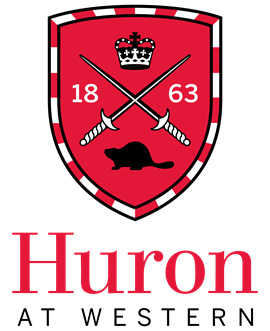 Job Description
COORDINATOR, WELLNESS
 
Huron is unique to post-secondary institutions in Canada. With the aim to redefine Liberal Arts education, Huron is creating a university experience unlike any other that prioritizes ethical leadership and community engagement, as much as the pursuit of academic achievement.
As the founding college of Western University, since 1863, Huron has remained strategically small to best serve the needs of its students. We provide an elite, yet accessible, education, because every student with the passion and work ethic to positively change our world deserves to access the knowledge to understand it and the skills to shape it. Huron's mission is to develop Leaders with Heart from all backgrounds and foster a vibrant and inclusive community and prepare students to be engaged citizens who transform the sectors they work within. Our commitment to providing the best possible Liberal Arts education means students have many unique opportunities to enrich their learning experiences.
SUMMARY:
Reporting to the Director, Community Safety and Manager, Student Wellness this role will provide triage assessment and expertise in delivering solution-focused brief therapy alongside other evidenced-based therapies and interventions within Wellness Services to the entire student body. The incumbent will provide psychotherapeutic and other supports for students including those who have experienced Gender-Based Sexual Violence.
The Coordinator, Wellness will be a designate on campus for knowledge around government regulations and best practices and will foster collaboration across University departments in order to provide the best supports possible for students who have experienced Gender-Based Sexual Violence. This role will facilitate student training sessions, workshops, and awareness events to raise awareness of mental health with a focus on Gender-Based Sexual Violence in our campus community. This role will also organize education programs and training for faculty and staff groups to enhance their ability to receive disclosures of Gender–Based Sexual Violence and refer students to appropriate campus and/or community resources.
Specifically, the Coordinator, Wellness will:
• Consult with relevant campus and community stakeholders to implement and maintain a university-wide Gender-Based Sexual Violence policy and protocols that ensure a consistently respectful and supportive survivor-centered response to disclosures of Gender-Based Sexual Violence (GBSV);
• Develop and implement recommendations for a wide-range of inclusive campus-based sexual violence prevention and education and engagement initiatives, which are rooted in anti-oppressive and trauma and violence informed frameworks;
• Respond sensitively to individual disclosures of GBSV with particular attention to the varied impacts of violence amongst diverse, marginalized, or vulnerable demographics, and with considerations to the broader social, political, and economic dynamics affecting survivors;
• Be an available, accessible, and visible resource regarding issues of GBSV by participating in opportunities on campus that facilitate dialogue, programming, and spaces concerning consent, boundaries, healthy sexuality, and healthy relationships that empowers students and the greater Huron community;
• Connect to crisis services and provide safety planning as needed for students, including those who have disclosed sexual violence and are at risk for health complications, suicide, or self-harm behaviours;
• Provide triage, short-term individual and/or group psychotherapeutic intervention, and referrals for students who have disclosed experiences of Gender-Based Sexual Violence;
• Lead the assessment and evaluation of programs, materials, services, and relevant research;
• Promote and lead the planning, development, and delivery of a wide variety of education presentations/workshops and awareness initiatives for students, faculty, and staff;
• Ensure regular and ongoing assessment and evaluation of programs, materials, services, initiatives, and relevant research, inclusive of stakeholder consultation;
• Maintain thorough and accurate confidential case records in accordance with professional standards, relevant legislation, and Huron's privacy policies.
QUALIFICATIONS:
Master's degree in social work from an accredited institution;
Two (2) + years of previous relevant experience;
A strong understanding, and appreciation of the mission of a liberal arts university such as Huron;
Excellent time management skills and a demonstrated ability to organize and prioritize multiple tasks and meet competing deadlines in a fast-paced environment;
Exceptional oral and written communication skills;
Well-honed and developed interpersonal skills to represent Huron professionally and the ability to inspire confidence and trust in alumni, friends, corporate and foundation stakeholders;
Superior listening skills and the ability to interpret the concerns and interests of students;
Demonstrated ability to problem-solve effectively and use good judgement in all decisions.
This is a full-time 12-month contract position expected to end June 2nd, 2023.
This position requires a current vulnerable sector check from a police service prior to commencing employment.
Qualified candidates are encouraged to submit their application by
Friday, April 22, 2022, at 11:59 pm.
Your cover letter and a current resume may be submitted in one document (Word or PDF) in confidence to Huron via email to huronhr@huron.uwo.ca.
Huron values its place in an interconnected world and desires to reflect this value, acknowledging our responsibility to strive towards a diverse and equitable employment and educational environment that recognizes the inherent worth and dignity of every person. We encourage applications from all qualified individuals, especially those from racialized persons / persons of colour, women, Indigenous / Aboriginal People of North America, persons with disabilities, LGBTQ2S+ persons, and others who may contribute to the diversification of ideas.
We thank all applicants for their interest, only those selected to proceed in the competition will be contacted. Should you require accommodation in making an application please contact Huron by phone at
519-438-7224
or at the email address above