| | |
| --- | --- |
| Reference #: | COL00063-345 |
| Position Type: | Full-time |
| Location: | London, Ontario |
| Date Posted: | Sep 10, 2020 |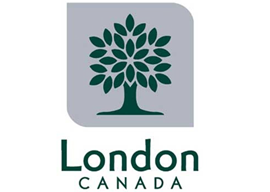 Job Description
Summary of Duties
Reporting to the Administrator, Dearness Services or designate, the Social Worker assesses resident applications for admission to the Dearness Home and provides programming and clinical supports to meet the psychosocial needs of residents.
Work Performed
Provide care to residents of Dearness Services as part of a multi-disciplinary team.
Assess new residents to Dearness Services to determine requirements for social work intervention. Plan, implement and evaluate social work interventions and programs to meet the specific needs of the individual.
Review applications and conduct site visits as appropriate; evaluate and admit new residents. Liaise with community-care access services and hospitals as needed.
Provide guidance to clerical staff regarding admission processes.
Provide crisis intervention for residents and/or families in acute emotional crisis. Debrief staff following critical or stressful incidents.
Act as a resource to other staff involved in the care of residents with behavioural, psychological or other related issues; provide information about and/or referral to other community agencies.
Provide guidance and direction to staff in the management of challenging behaviours. Support the delivery of care to meet the psychosocial needs of residents by providing education and training to staff.
Provide guidance within Dearness Services for ethics as they relate to issues and practices regarding residents of long-term care facilities. Assist in the development of related policies under the direction of senior administrators.
Facilitate weekly rounds with the Psychiatrist.
Work within the palliative care program at Dearness Services. Provide support to palliative residents and their families, and to staff and volunteers involved in the provision of care to residents at end-of-life. Provide bereavement support to residents and families.
Provide individual or group support and direction to staff struggling with difficult ethical or emotional issues related to the care of a resident.
Provide support and assistance to families of Dearness residents in resolving issues specifically relating to the placement and ongoing care of their relative at Dearness Services.
Design, implement and facilitate group sessions to assist residents and families deal with issues related to placement, grief and related issues. Evaluate group sessions and modify accordingly.
Document resident charts and keep records and documentation as required by law, professional standards and Corporation policies.
Represent Dearness Services on committees and working groups outside of the facility as directed.
Perform other duties as assigned.
Qualifications/Experience
Completion of a Bachelor of Social Work degree; current registration with the Ontario College of Social Workers and Social Service Workers (RSW).
Experience providing social work services within long-term care facilities or to geriatric populations.
Experience developing policy and reports is an asset.
Compensation Range
$67,433 to $91,406

 
Application Contact Information