Job Expired

This posting has expired and applications are no longer being received and this job does not show up on the main job list.
| | |
| --- | --- |
| Reference #: | COL01224-4072 |
| Position Type: | Full-time |
| Location: | London, Ontario |
| Date Posted: | Jan 27, 2023 |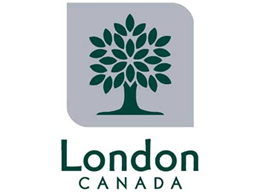 Job Description
Summary of Duties
Reports to and carries out work under the direction of the Supervisor, Forestry Operations or designate. Reviews tree planting operations to be performed in new plans of subdivision. Reviews files, gathers data, communicates and performs contract administration. Makes recommendations for acceptance of plant material and release of securities held. Performs inspections for tree work orders, on trimming, removal and tree planting warranties. Enters and updates current data onto City of London Tree Inventory.
Work Performed
Performs tree inspections using current industry tree risk assessment methods and International Society of Arboriculture Tree Risk Assessment forms.
Performs woodlot perimeter and trail inspections for tree risk management, identifying hazard trees.
Meets with City staff and contractors at pre-construction meeting to review City of London construction project requirements, review expected job performance requirements and tender document details. Monitors contracts in regard to tree-related items and tree protection.
Provides contractor monitoring with communication and materials to be distributed on-site during contracts at time of planting.
Provides on-site direction to the tree contractor with regards to tree trimming, removal and planting locations and species substitutions as required.
Coordinates, reviews and administers street tree planting operations and City parks in accordance with City policies, procedures and guidelines in place, and in accordance with tender documents.
Arranges for soil testing procedures and documentation of such to be carried out in each plan of subdivision prior to planting operations in accordance with City specifications.
Tests for tree decay by analyzing data received through use of electronic testing equipment. Shows other staff how to use the testing equipment, as requested.
Ensures compliance to City policies, procedures and guidelines with regards to street tree planting in new subdivisions. Incumbent will be required to document any failures on the part of the contractor to comply with City requirements.
Summarizes and files completed tree planting data pertaining to each plan of subdivision.
Updates tree inventory data on the City's computerized street tree inventory system. This may involve the use of a hand-held computer field tablet to capture data on-site.
Confirms accuracy of invoicing received from contractors and forwards this documentation to Supervisor, Forestry Operations for processing.
Performs other forestry operations related duties as assigned.
Qualifications/Experience
Completion of a two-year College diploma as a Forestry Technician, in Arboriculture or Urban Forestry, or equivalent, is required.
Knowledge of soil components and testing methodology an asset.
Geographic Information Systems experience is an asset.
Two years of previous related experience in forestry or aboriculture is required.
Specialized Training & Licenses
Valid International Society of Arboriculture (ISA) Certified Arborist certification.
Valid International Society of Arboriculture (ISA) Tree Risk Assessment Qualification (TRAQ).
Valid Class G Driver's license required.
Skills and abilities in the following areas are necessary:
Ability to maintain good customer relations.
Ability to use computerized equipment for data entry, and understanding of spreadsheets.
Compensation and Other Information
$49,169 - $70,176 (Level 11)
Other Information:
Current hours of Work: Monday - Friday from 8:00 a.m. to 4:00 p.m.
These hours of work are subject to change in accordance with the Collective Agreement and may include evening hours and Saturdays.
NOTE: Applicants may be required to complete a job related test.
Our hiring process is in accordance with the Mandatory Proof of COVID-19 Vaccination Administrative Policy
As an inclusive employer, we are committed to providing a fully accessible recruitment process. Please contact us at any time during the recruitment process and let us know what accessible supports you may need.
Application Contact Information