| | |
| --- | --- |
| Reference #: | COL01110-3419 |
| Position Type: | Full-time |
| Location: | London, Ontario |
| Date Posted: | Sep 22, 2022 |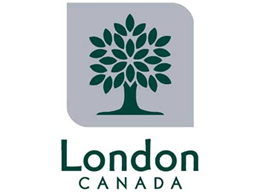 Job Description
Summary of Duties
Reporting to a Manager or designate, the Customer Service Representative performs a variety of customer service, reception and support duties within the Service Area.
Work Performed
Provides excellent customer service to clients and program participants and other members of the public accessing services.
Utilizes client screening, appointment booking and other scheduling systems to collect client information, verify client/participant arrival to staff and assist in prioritizing and addressing customer needs. Assigns applicants to appropriate meeting space and provides other similar customer service support using established procedures. Contacts staff and managers as necessary related to appointment or to assist in addressing customer service needs within established procedures.
Maintains ongoing working knowledge of social services available within the Service Area s and the community.  Provides information and general referral information about available services to participants in person, via mail or by phone.
May distribute cheques to correct payees in accordance with established procedures; distributes purchase vouchers, bus tickets and miscellaneous items to participants within designated customer service and resource areas.
Obtains and communicates prescribed information with participants or their representative concerning questions related to their eligibility, entitlement, and/or employment matters using l data bases or other technology-based systems. Takes messages, provides basic routine information in response to inquiries, and relays messages to appropriate staff.
Provides support or information on use of computers and copiers/fax machines in designated resource areas to participants and general public. Receives information and documentation and routes to appropriate staff for action.    
Reviews and transcribes agency invoices or other records into provincial or other database systems.
Updates and documents into provincial database information obtained from agency invoices relating to participant contact/progress.
Performs clerical duties such as processing invoices, compiling basic statistical data, filing, sorting, record keeping, and handling mail.
Operates standard office equipment.
Performs related duties as assigned.
Qualifications/Experience
Completion of a one-year program in office administration, business or human services.
Six months of related customer service experience working with the public.
Specialized Training & Licenses
Skills and abilities in the following areas are necessary:
Basic computer skills with knowledge of spreadsheets and word processing.
Keyboarding speed of 50 w.p.m. is required.
Demonstrated customer service skills, and the ability to work with all members of the public.
Compensation and Other Information
$38,822 - $56,836 (Level 7)
This posting is for (1) temporary full-time position for up to 2 years. 
Other Information:
Current hours of Work: Monday - Friday from 8:30 a.m. to 4:30 p.m.
These hours of work are subject to change in accordance with the Collective Agreement and may include evening hours and Saturdays.
NOTE: Applicants may be required to complete a job related test.
Our hiring process is in accordance with the  Mandatory Proof of COVID-19 Vaccination Administrative Policy
As an inclusive employer, we are committed to providing a fully accessible recruitment process. Please contact us at any time during the recruitment process and let us know what accessible supports you may need. 
Application Contact Information