Job Expired

This posting has expired and applications are no longer being received and this job does not show up on the main job list.
| | |
| --- | --- |
| Reference #: | COL01204-3731 |
| Position Type: | Part-time |
| Location: | London, Ontario |
| Date Posted: | Nov 21, 2022 |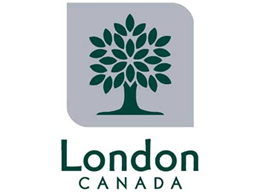 Job Description
Summary of Duties
Working under the supervision of the Registered Nurse or the Registered Practical Nurse and following the policies and procedures outlined by the home. The PSW provides personal care to residents to meet their physical, emotional, social, cultural and spiritual needs. PSW's /HCA's are active members of the interdisciplinary team, and assist in the planning, implementing and ongoing evaluation of individualized plans of care within the philosophy of care of the home.
Work Performed
A. Care Delivery:
Support continuity of care with a primary care assignment.


Assist residents with activities of daily living (ADL) as per their plan of care and under the direction of an RN or RPN in order to promote the comfort and safety of residents.


These activities include:
Bathing and dressing, shampooing hair, mouth care (routine and special), skin care.


Meal service and feeding assistance.
provide verbal input to resident assessments, quarterly reviews and care plan updates.


Reporting meal intake - Intake & Output as applicable.


Grooming including nail care, (except in diabetics) and shaving ambulation with or without aids.


Carrying out established programs for toileting, physio, activity, and life enrichment programs.


Reactivation and rehabilitation.


Lifting and transporting residents using mechanical devices as applicable.


Positioning residents as applicable.


Observing residents and reporting any changes or unusual occurrences, i.e.: rashes, scalp problems, bruised skin or scratches to the charge nurse.


Providing physical assistance to residents as required.


Answering call bells and door alarms within three (3) minutes whether or not on assigned caseload.


Caring for incontinent residents routinely & when required.


Accurately record all care delivered including meals and nourishments consumed, positioning and re-positioning of restrained residents.


Assist with admissions, discharges and transfers of residents.


Participate in resident care conferences.


Assist with care of the body after death.


Collecting specimens as directed by the registered staff.



B. Organization and Communication:
Participate in report and notify the registered staff of all conditions and incidents involving residents, families or staff members including injuries, unsafe work habits or working conditions, complaints etc.


Refer all requests for information about a resident to the registered staff.
Interact and converse consistently with residents, their families and other staff in a positive manner.


Promote a safe work place by following the rules of the Occupational Health and Safety Act and/or specific policies of the facility for lifting and transferring procedures and in the operation of all equipment as well as prompt reporting of any unsafe equipment.


Carry out all duties in a manner that promotes prevention of infection and disease transmission.


Participate in mandatory in-service education and committee and other meetings that foster professional growth and development.
Perform other duties that may be assigned from time to time.


Qualifications/Experience
Successful completion of Grade 12 in the Province of Ontario or equivalent.
Personal Support Workers have completed the Personal Support Workers


Certificate program through a recognized College or educational institution.
Experience in a long-term care setting is preferable.


An ability to take direction as well as understanding policies and procedures is required.


A caring and empathetic attitude is crucial as well as working pro-actively as a member of the multi-disciplinary team.


Understanding of the definition of Elder Abuse.
Current CPR.


Compensation Range
Start - $23.48 per hour
6 Months or 1040 hrs - $23.77 per hour
1 yr or 2080 hrs - $24.84 per hour
Please note there is an additional $3.00/hour as per the Permanent Wage Enhancement (PWE) funded by the Ontario Government, which is subject to change.
This posting is for (4) permanent part time positions. 


Other Information
As an inclusive employer, we are committed to providing a fully accessible recruitment process. Please contact us at any time during the recruitment process and let us know what accessible supports you may need.
Our hiring process is in accordance with the City of London's Mandatory Proof of COVID-19 Vaccination Administrative Policy.
Application Contact Information