Job Expired

This posting has expired and applications are no longer being received and this job does not show up on the main job list.
| | |
| --- | --- |
| Position Type: | Contract |
| Location: | London, ON |
| Date Posted: | Nov 23, 2022 |
| Experience: | 4 Years |
| Education: | University Degree |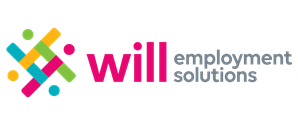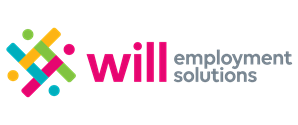 Job Description
Employment Sector Council, Project Manager and Seconded Opportunities
(Contract Positions through March 31, 2024)
Reporting to the Executive Director, this position is responsible for providing leadership and support to the Employment Sector Council (committees, contract staff and members), which provides a mechanism to integrate service delivery of all member organizations across Southwestern Ontario.  This position is responsible for initiating and implementing actions required to accomplish the ESC strategic directions as set by its regional Steering Committee.  The role serves as a liaison to stakeholders in the employment and training sector to maintain and enhance organizational growth and sustainability, partnering opportunities, community awareness, network training and regional economic development.   
Our goal is to hire a dedicated Project Manager for this position.   If you have a passion for a special portion of the work of the Employment Sector Council, the organization is also open to submissions for supplemental secondment opportunities.  Whether you are interested in working with us full time or part-time, we would love to hear from you.  
WHO ARE YOU?
Knowledge of municipal, provincial and federal employment systems and supports;

Passion for collaborative planning and partnerships;

Conduit to information and best practice sharing across a sector with many complex stakeholder relationships;

Ability to liaise locally, regionally and provincially to support the needs and priorities of the sector in service to job seekers and employers and the regional labour market;

Ability to effectively manage, prioritize and oversee the delivery of multiple requests including analyzing issues, solving problems and making decisions;

Well-developed organization, time management and planning skills;

A change oriented mindset with a passion for continuous improvement, systemic change and commitment to excellence;

Ability to support fee for service arrangements and entrepreneurial spirit;

Demonstrated experience developing funding proposals and managing funded initiatives;

High comfort level with online platforms/social media;

Excellent written and verbal communication skills;

Experience presenting material to a group;

Vulnerable police check is required (funder requirement);

Availability to work at the worksite and to have meetings across the region (in person and remotely);

Comfort with a hybrid workplace and hybrid meetings;

Transportation required to workplaces locally and regionally. 
OUR ASK?
Communicate the strength of the sector and provide timely information to our members
Distributing resources, information, and sharing expertise relevant to employment and training sector to ESC members, partners, and other relevant stakeholders

Design and delivery of e-newsletter, membership communications, websites, social media, media press releases and public statements, and ESC advocacy correspondence

Advise and participate on regional partnership projects/initiatives

Maintain up to date knowledge of all services and programs offered by ESC members  and effectively communicate promote them

Intentionally and strategically collaborate across member programs to support the achievement of member mission and goals

Provide outreach, assistance, and access to Employment Sector Council network to elected officials, constituency offices, and government staff
Build sector capacity and individual competencies and skills.
Design, coordinate, promote, and deliver professional development events and core ESC workshops including common assessment and labour market information training

Lead an integrated and community-based planning approach to identify needs, plan for services, and promote community growth and development
Work collaboratively to provide successful matches between job seekers and employers.
Convene and support meetings of the Job Developers Network

Provide support to JDN Onboarding training and strategic events and activities such as support of the London and Area Works job fair and other such opportunities in the broader region

Administration, maintenance, and monitoring of

Employment Sector Council

websites and Job Developers Network (JDN) Portal
Ensure sufficient revenue is in place to sustain ESC core operations and enable ESC to fulfill its strategic objectives
Issue all invoices, collect, and track payments and expenditures

Develop, monitor, and take responsibility of all Employment Sector Council budgets, revenue,  cash flows, project budget proposals and spending

Consult and engage with Employment Sector Council members to identify funding opportunities, develop and write funding proposals, build and sustain relationships with funders
WHY US? 
An exciting leadership opportunity in the region at a time of change and transformation

Awesome co-workers, an impactful sector and meaningful goals

Health, dental and vision, employee assistance and pension benefits/programs for direct hires

Professional development opportunities for direct hires

Generous paid sick time and vacation time for direct hires

Salary range of $35.00 - $38.00 per hour for Project Manager Role

Salary range of $26.00 - $29.00 per hour for seconded coordination opportunities.  Secondments are not eligible for the benefit plan.
If you would like to work with us, we would love to hear from you.   Please let us know if you are interested in the ESC Project Manager role or supporting the work of one of its Committees through a coordinating secondment.  

Simply send your resume and cover letter by Friday, January 6th at 4 pm to:
Hiring Committee/Employment Sector Council
c/o WILL Employment Solutions
141 Dundas Street, 4th Floor
London, ON N6A 1G3
Fax: 519-663-5377
Applicants may also choose to submit application electronically to
careers@willemployment.ca
.
  Please reference: Hiring Committee/Employment Sector Council in subject Line.
WILL Employment Solutions values diversity in all its forms and recruits qualified individuals at all occupational levels that reflect the diversity of our clients and our community.  We strive to foster a workplace in which all individuals maximize their potential, regardless of their differences.  We are committed to providing accommodations for person with disabilities.  If you require an accommodation to complete this application, we will work with you to meet your needs.  Accommodation may be provided at all stages of the hiring process.
Please note that although we thank all applicants, only those being considered for an interview will be contacted.   The Hiring Committee reserves the opportunity to consider all applications for the role of Project Manager and/or other part time or seconded opportunities at coordinating levels.