| | |
| --- | --- |
| Reference #: | 24759 |
| Position Type: | Full-time |
| Location: | London, ON |
| Date Posted: | Jan 13, 2022 |
| Education: | University Degree |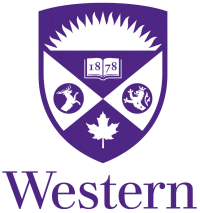 Job Description
About Western
Since 1878, Western University has been committed to serving our communities through the pursuit of academic excellence and by providing students, faculty, and community members with life-long opportunities for intellectual, social, and cultural growth. We seek excellent students, faculty, and staff to join us in what has become known as the "Western Experience" - an opportunity to contribute to a better world through the development of new knowledge, new abilities, new connections, and new ways to make a difference.

About Us
The Robarts Research Institute, ImpaKt Facilities and the Core Facilities within the Schulich School of Medicine & Dentistry at Western University has made its mission to accelerate medical discovery. Through a powerful integration of basic and clinical research, we are driving major advances that impact on many of today's most devastating diseases.

Responsibilities
The Manager of Operations is accountable for providing strategic leadership and direction to operational teams, and for advising on and managing administrative processes to ensure the Robarts Research Institute, as well as the ImPakt Centre and the Core facilities, are positioned to realize their strategies. The role will monitor administrative operations in a complex environment to identify opportunities for improvement, and implement business processes to support the management of financial, operational and legal risk to the Institute. The Manager will develop and implement strategic administrative plans, and manage the allocation of, human, physical and large-scale financial resources. The role will also be responsible for business development and will identify and pursue opportunities for new and expanded partnerships, which generate research funding or other benefits for the Institute. In addition, the Manager will create and present reports regarding Institute challenges and successes, and develop recommendations for administrative tactics, which will enable the Institute to achieve its goals and strategies.

Qualifications
Education:
- Undergraduate Degree in Business Management/Administration
- Completion of, or in the final stages of completing, Chartered Professional Accountant Designation
- Master of Business Administration is preferred

Experience:
- 7 years' experience in a senior leadership role managing budgets, human resources and projects within a unionized environment, preferably in a research facility
- 7 years' experience initiating, leading and implementing proactive and progressive change in order to redesign and implement business processes, policies and strategies to facilitate improvement
- Experience in a clinical research environment is preferred
- Experience in a unionized environment is an asset
- Experience with business development and research partnerships is preferred

Knowledge, Skills & Abilities:
- In-depth knowledge of financial budgeting and principles to develop financial models, forecasts and analysis, of strategic planning processes and of Human Resources principles and practices
- Leadership skills, along with knowledge of best practices in building and leading a strong team, with ability to inspire employees and develop a shared vision
- Openness to recognize when change is necessary, and to develop, implement and lead effective change management strategies
- Ability to collaborate across internal and external boundaries to meet common objectives, improve outcomes and support work beyond one's own unit
- Communication skills with the ability to converse with, write reports for, and deliver presentations to all levels of the organization
- Ability to deal confidentially with information that has financial, political, regulatory and reputational implications
- Innovative and flexible critical thinking skills to adjust to and implement new processes or technology to the University's advantage
- Ability to draw on diversity of skills, backgrounds and knowledge of people to achieve more effective results
- Ability to handle details with a high degree of accuracy and to organize and prioritize a high volume of work to meet deadlines
- Ambitious with the ability to identify opportunities, develop action plans and set challenging goals in order to achieve desired outcomes
- Ability to quickly re-allocate resources and adjust priorities in response to unexpected events or changing circumstances
- Judgment, analytical and problem solving skills with a consultative and collaborative approach to addressing issues and opportunities
- Advanced computer skills in Microsoft Office Suite
- Project management skills to align projects with strategic goals and operational objectives
Application Process
Interested applicants are asked to visit: https://recruit.uwo.ca for further information and to apply online reference job #24759 by midnight on February 1, 2022.
Western Values Diversity
The University invites applications from all qualified individuals. Western is committed to employment equity and diversity in the workplace and welcomes applications from women, members of racialized groups/visible minorities, Indigenous persons, persons with disabilities, persons of any sexual orientation, and persons of any gender identity or gender expression.
Accommodations are available for applicants with disabilities throughout the recruitment process. If you require accommodations for interviews or other meetings, please contact Human Resources at hrhelp@uwo.ca or phone 519-661-2194.