| | |
| --- | --- |
| Position Type: | Full-time |
| Location: | Tillsonburg, ON |
| Date Posted: | May 12, 2022 |
| Experience: | 3 Years |
| Education: | College Diploma (2 years) |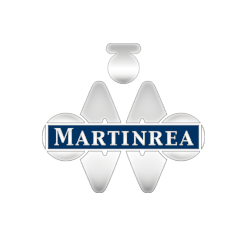 Job Description
Job Summary: Designing, developing, installing, managing and maintaining equipment which is used to monitor and control engineering systems, machinery and processes
Required Education and Experience:
Post Secondary Education- Electro-Mechanical Technician Diploma
3+ years of experience as a Controls Technician
Hands on experience with Fanuc robots in a welding environment
Ability to work independently and problem solve
Essential Functions:
Trouble shoot equipment consisting of weld controllers, robotics and programmable logic controllers
Design electrical and electronic circuits
Program PLC's, AC/DC drives and Servo Drives
Modify robot, PLC programs and machine screen interfaces
Equipment maintenance
Change welding consumables as needed
Trouble shoot and repair equipment components
Adjust MIG and spot-welding schedule adjustments.
Ensure compliance with codes, standards and legislation: Environmental Legislation, O. Reg 851 for Industrial Establishments and Occupational Health and Safety Act
Review and troubleshoot downtime issues.
Work with Production, Quality to help reduce cycle times.
Abide by all Company polices including, but not limited to the following: Health and Safety, Quality and Environmental Systems, Human Resources policies, and the Martinrea Employee Handbook
Work Environment:
20% office,80% plant floor (PPE required)
Frequent requirement of handling heavy operation equipment
Physical Demands:
Constant communication with employees, peers, and management
Overtime as required
Health and Safety:
Must work in accordance with Health and Safety regulations, Company and plant rules, policies and procedures
Must use or wear Personal Protective Equipment and certain clothing as required by the Company
Other Duties:
This job description is not designed to contain a comprehensive list of duties and responsibilities required for this job. Duties and responsibilities may change at any time with or without notice
Disclaimer:
This job description does not constitute a contract of employment.