Job Expired

This posting has expired and applications are no longer being received and this job does not show up on the main job list.
| | |
| --- | --- |
| Reference #: | COL01171-3680 |
| Position Type: | Full-time |
| Location: | London, Ontario |
| Date Posted: | Nov 10, 2022 |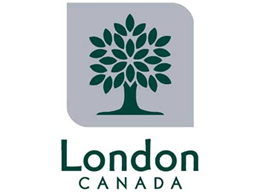 Job Description
Summary of Duties
Reports to the Manager of Realty Services.  Responsible for the acquisition, disposal, leasing, and management of City owned properties and cemetery administration.
Work Performed
Responsible for negotiating the sale of City owned real estate assets.
Responsible for negotiating the acquisition of property for municipal purposes.
Prepares Board of Control reports for submission to the Manager lll, Realty Services concerning all types of property matters.
Serves as Project Manager for renovations, maintenance and demolition projects including contract administration, budget control, scheduling and regulatory code compliance.
Acts as the designated competent person as defined by the Occupational Health and Safety Act on construction projects and assumes project supervisory responsibilities on a frequent basis.
Advises, negotiates and administers contracts, leases, licence agreements, sidewalk cafes agreements, settlement agreements concerning the acquisition, disposal, leasing and licencing of real estate assets.
Analyze and develop market strategies in order to optimize returns to the sale or lease of City real estate assets.
Provides technical expertise for inclusion in Requests for Proposals, Quotations and Tenders issued by Purchasing.
Prepares and maintains cash flow status reports relating to City owned or controlled rental property including annual revenue and divisional operating budget.
Track and complete payment and renewal tasks for all leases and annual reconciliations.
Interviews and recommends prospective tenants of City owned or controlled property 
Collects all rent arrears and initiates the commencement of eviction procedures in accordance with legislation
Attends and represents the Corporation at the Ontario Rental Housing Tribunal.
Responsible for the licensing administration of all City Cemeteries and ensures compliance with provincial legislation in conjunction with the Ministry of Consumer and Business Services.
Coordinates all interments and monuments requests for City owned cemeteries.
Coordinates all maintenance of City owned cemeteries.
Arranges for the sale of cemetery lots and provides on site showings as well as location and general information concerning both the sale of lots and cemetery regulations.
Reviews and advises on all pricing of services for City cemeteries.
Enforces City Policy with respect to encroachments.
Communicates and liaises with Civic Departments, Boards and Commissions, consultants and the public concerning the property.
Participates in the presentation and discussion of issues at public meetings and various subcommittees.
Responds to inquiries regarding City owned or controlled property.
Assists the Manager of Realty Services with the preparation of Divisional budget.
Qualifications/Experience
Three year Community College Diploma in Property Management, or Business Administration with  completion of Real Property Administration (RPA) designation for Building Owners and Managers Institute (BOMI) or Certification by the International Right of Way Association  - Negotiation/Acquisition Certified
Three to four years related experience in property management, property acquisition and cemetery administration.
Specialized Training & Licenses
Skills and abilities in the following areas are necessary:
Valid Drivers Licence - Class G
Compensation and Other Information
$53,111 - $76,839(Level 13)
Current hours of Work: Monday - Friday from 8:30 a.m. to 4:30 p.m.
These hours of work are subject to change in accordance with the Collective Agreement and may include evening hours and Saturdays.
NOTE: Applicants may be required to complete a job related test. 
Our hiring process is in accordance with the Mandatory Proof of COVID-19 Vaccination Administrative Policy
As an inclusive employer, we are committed to providing a fully accessible recruitment process. Please contact us at any time during the recruitment process and let us know what accessible supports you may need. 
Application Contact Information