Job Expired

This posting has expired and applications are no longer being received and this job does not show up on the main job list.
| | |
| --- | --- |
| Reference #: | 20810 |
| Position Type: | Contract |
| Location: | London, ON |
| Date Posted: | Oct 15, 2020 |
| Experience: | 2 Years |
| Education: | University Degree |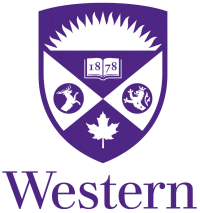 Job Description
Since 1878, Western University has been committed to serving our communities through the pursuit of academic excellence and by providing students, faculty, and community members with life-long opportunities for intellectual, social, and cultural growth. We seek excellent students, faculty, and staff to join us in what has become known as the "Western Experience" - an opportunity to contribute to a better world through the development of new knowledge, new abilities, new connections, and new ways to make a difference.
For over 7,350 Western students, Housing and Ancillary Services is committed to providing a first-class residence experience and high-quality townhouse and apartment accommodation for upper-year students, graduate students and families while supporting the academic mission of the University and ensuring profitability and cost effectiveness of the Housing operation. We provide thriving communities which engage our diverse student population.
Reporting to the Associate Director, Client Services & Recruitment, the Housing Operations Administrative Coordinator is responsible for the supervision of the week, weekend and evening operations of the front desk and guest registration service areas at nine student residences with a population of 5,350. The Coordinator is also responsible for providing support and assistance outside of regular business hours and assisting with new tenant move-ins to Western's University Apartments and Platt's Lane Complex with a student population of 2,000. During the summer, this role provides support to Western's 24/7 hotel operation (Western Summer Accommodations) and works closely with Conference Services to facilitate guest check-in/out while ensuring a great guest experience. The incumbent also coordinates a wide range of administrative functions year-long and ensures the flow of information to numerous individuals and parties accessing all residences as well as the University Apartments and Platt's Lane Estates.
Education:
- Undergraduate Degree, preferably in business, or a related field
Experience:
- 2 years' experience in property or hotel management, preferably with multi-residential operations
- 2 years of direct, supervisory experience preferably in a unionized environment
- Technical troubleshooting experience preferably with card access systems and/or databases
Knowledge, Skills & Abilities:
- Strong customer service skills to handle enquiries and resolve issues in a professional and timely manner
- Exceptional organizational skills, including managing multiple competing priorities and an ability to adapt quickly to emerging priorities
- Excellent problem solving skills
- Ability to remain calm and in control of emotions during an emergency or when dealing with difficult situations.
- Ability to work well under pressure while demonstrating confidence and good judgment
- Strong leadership skills with an ability to provide guidance, supervision and evaluation of staff performance
- A continuous quality improvement approach to evaluation and program development
- Ability to manage multiple projects from conception to completion within tightly prescribed timelines
- Ability to motivate others to maintain quality services in a fast-paced environment
- Knowledge of event management and logistics
- Advanced computer skills in Microsoft Office Suite
- Excellent written and verbal communication skills to deliver information professionally in difficult circumstances
- Excellent interpersonal skills, diplomacy, sensitivity and demonstrated professionalism
- Demonstrated ability to build strong, collegial relationships with students, faculty, the public and colleagues across the University
- Critical thinking and discernment to assess and scope areas for improvement and an ability to offer creative solutions
- Must possess a valid driver's license
- Willingness to be on-call on a rotational basis
- Willingness to work seasonally long hours, including weekends and evenings
Interested applicants are asked to visit: https://recruit.uwo.ca to apply online to job reference #20810, by midnight on October 24, 2020. Please note, this is a temporary full-time contract opportunity with an expected end date of September 10, 2021.
The University invites applications from all qualified individuals. Western is committed to employment equity and diversity in the workplace and welcomes applications from women, members of racialized groups/visible minorities, Aboriginal persons, persons with disabilities, persons of any sexual orientation, and persons of any gender identity or gender expression.
Accommodations are available for applicants with disabilities throughout the recruitment process. If you require accommodations for interviews or other meetings, please contact Human Resources at hrhelp@uwo.ca or phone 519-661-2194.