| | |
| --- | --- |
| Position Type: | Full-time |
| Location: | London, ON |
| Date Posted: | Jun 28, 2022 |
| Experience: | 2 Years |
| Education: | University Degree |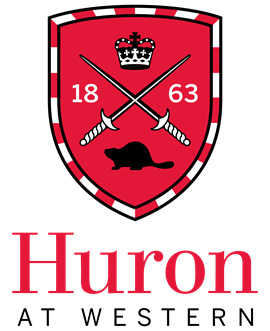 Job Description
Job Posting:
Coordinator, Employer Relations
Department:
Career Development / Community Partnerships
Reports to:
Manager, Career Development
Employee Group:
OPSEU
Salary Range:
$56,261 – $70,327
The Coordinator, Employer Relations is the primary point of contact for employers and community partners for student career opportunities. This position will be responsible for creating and maintaining connections, while monitoring the quality of volunteer, internship, mentorship, and professional development programming on, and off campus.
This position will also be responsible for external outreach including networking with alumni, employers, associations, and community partners. This role will establish and execute account management and business development strategies that meet both Huron and the employers' priorities for career development opportunities and recruitment.
In addition, the incumbent will develop and provide unique and tailored opportunities for students to work with professionals aligned with their career aspirations and to demonstrate the value of a Liberal Arts education at Huron. This position will support Career Development student advising as required.
QUALIFICATIONS
Undergraduate degree from an accredited institution preferred;
A minimum of two (2) years' experience in a similar role, preferably in a post-secondary or educational setting;
Prior experience related to business development, account coordination, sales or recruitment experience would be considered an asset;
Knowledge of job markets and occupations as well as graduate degrees and / or certifications required for success in a career path;
An understanding of best practices, programs and models related to career development and internship programs for post-secondary students;
Exceptional and well-honed client / customer service skills to represent Huron professionally in all interactions;
Proficiency with MS Office Suite products (Word, Excel, PowerPoint);
Excellent time management skills and a demonstrated ability to organize and prioritize multiple tasks and meet competing deadlines in a fast-paced environment;
Exceptional oral and written communication skills and ability to interact positively and calmly with students, faculty, and the public in a variety of settings;
Willingness to participate fully in a team environment;
Demonstrated ability to problem solve effectively and use good judgement in all decisions;
Energetic, organized, self-motivated, collaborative, adaptable, and flexible.
Qualified candidates are encouraged to submit their application by
Tuesday July 12th, 2022 at 11:59pm
. Your cover letter and a current resume may be submitted in one document (Word or PDF) in confidence to Huron via email to
huronhr@huron.uwo.ca
Huron values its place in an interconnected world and desires to reflect this value, acknowledging our responsibility to strive towards a diverse and equitable employment and educational environment that recognizes the inherent worth and dignity of every person. We encourage applications from all qualified individuals, especially those from racialized persons / persons of colour, women, Indigenous / Aboriginal People of North America, persons with disabilities, LGBTQ2S+ persons, and others who may contribute to the diversification of ideas.
We thank all applicants for their interest, only those selected to proceed in the competition will be contacted. Should you require accommodation in making an application please contact Huron by phone at
519-438-7224
or at the email address above.