Job Expired

This posting has expired and applications are no longer being received and this job does not show up on the main job list.
| | |
| --- | --- |
| Reference #: | COL01292-4069 |
| Position Type: | Full-time |
| Location: | London, Ontario |
| Date Posted: | Jan 27, 2023 |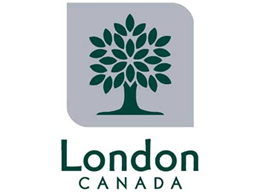 Job Description
Summary of Duties
Reporting to Manager, Zoning and Public Property Compliance, the Business & Zoning Coordinator provides a single point of contact where clients may obtain the information required to navigate diverse regulatory processes in the City of London.  In addition, the Business & Zoning Coordinator examines applications for permits and licences to ensure compliance with applicable bylaws, assesses information and data, makes recommendation to enhance services, and responds to inquiries regarding property transactions.
Work Performed
Contributes to the promotion of a customer service culture by providing information and guidance to clients regarding regulatory processes for zoning, licensing and related matters.  
Leverages technical knowledge and experience regarding approval processes to assist clients to identify all necessary actions required to address their needs.
Provides additional support and assistance to business clients experiencing complications in the business approvals process; liaises with City departments and external agencies such asthe Small Business Centre, Fire Services, Middlesex London Health Unit, or the Alcohol and Gaming Commission, to facilitate client access to required information, applications, permits, and licences.
Examines applications for building, demolition, sign, pool fences, mechanical, plumbingand drainage permits to ensure compliance with the applicable by-laws, approved site plans and Committee of Adjustment decisions.  
Examines submitted drawings, plan and specifications for wall signs and ground signs to ensure compliancewith the Building Code Act and the Ontario Building Code.
Applies understanding of planning, engineering and municipal policy, including the Development Charges By-law to review data, identify recurring issues, and make recommendations regarding business development practices and processes, including amendments to by-laws.
Provides data and other information to staff as requested; responds to a variety of information and data requests. 
Examines and accepts licence applications to ensure compliance with all applicable by-laws and other required regulations; completes data input and schedules related inspections and required processes.
Reviews and stamps survey plans for compliance with the applicable zoning by-laws.
Identifies and requests revisions to plans submitted by clients and/or their agent as required for compliance.  
Accepts fee payment and issues receipts, and records and balances related cash receipts. 
Furnishes zoning information on request to staff and public by telephone or written correspondence or at the Division counter including completion of referral forms to the Committee of Adjustment.
Provides information, advice and recommendations related to city bylaws including collecting and organizinginformation, completing research and analysis, problem solving and formulating practical solutions and strategies regarding land use issues.  Assistsin Divisional issues through research, compilation of background information and preparation of supporting materials and correspondence.  
Prepares written referrals, reports and presentations for sign minor variance appeal hearings and sign by-law amendments.  Attends and presents at sign minor variance appeal hearings.
Conducts site visits to confirm application details.
Serves as the Secretary-Treasurer to the Committee of Adjustment, the Property Standards Committee and provides support to the London Consent Authority; prepares agendas, reports, minutes, correspondence, etc. as required.
Provides assistance with respect to selected Ontario Building Code matters.
Provides timely responses to inquiries.
Performs related duties as assigned.
Qualifications/Experience
Completion of degree in Integrated Land Use Planning, Environmental Design and Planning or an Honours Degree in Planning or equivalent program.  
Two years of previous related experience providing an understanding of municipal land use issues, zoning and licensing matters.
Specialized Training & Licenses
Skills and abilities in the following areas are necessary:
Knowledge of Ontario Building Code Act and regulations.
Demonstrated ability in effective customer service and public relations.
Knowledge of AMANDA software an asset.
Ability to work expanded hours as necessary.
Demonstrated ability in effective customer services and public relations.
Demonstrated knowledge of business approval processes, by-laws, and legislation relative to the establishment and operation of small businesses.
Demonstrated proficiency in word-processing, spreadsheet applications and various software.
Excellent verbal and written communication skills.
Compensation and Other Information
$53,111 - $76,839 (Level 13)
This posting is for 2 opportunities.
One is a temporary position being filled up to 2 years. 
One is a permanent position being filled on a temporary basis up to 1 year. 
Current hours of Work: Monday - Friday from 8:30am - 4:30pm
These hours of work are subject to change in accordance with the Collective Agreement and may include evening hours and Saturdays.
NOTE: Applicants may be required to complete a job related test. 
Our hiring process is in accordance with the Mandatory Proof of COVID-19 Vaccination Administrative Policy
As an inclusive employer, we are committed to providing a fully accessible recruitment process. Please contact us at any time during the recruitment process and let us know what accessible supports you may need.
Application Contact Information