Job Expired

This posting has expired and applications are no longer being received and this job does not show up on the main job list.
| | |
| --- | --- |
| Reference #: | COL00245-931 |
| Position Type: | Full-time |
| Location: | London, Ontario |
| Date Posted: | Feb 23, 2021 |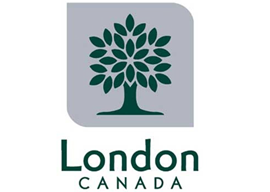 Job Description
Summary of Duties
Reports to the Water Engineering Division Manager. Acts under the direction of the Water Demand Manager to assist in the planning, preparation, review, and application of various technical studies, maintenance works, reports, agreements and applications related to the delivery of the Water Efficiency Plan.
Work Performed
Working with Corporate Communication Department to implement communication strategies and develop programs and departmental publications to promote the City of London's Water Efficiency Plan and Drinking Water Awareness Program.
Maintain, update, and analyze water and sewer consumption and revenue data.
Oversees, reviews, designs, and conducts various leak detection programs throughout the water distribution system.
Examination of customer water use trends in both residential and ICI situations which includes a basic understanding of industrial, commercial, and institutional water use and potential efficiencies that can be gained by upgrading or updating infrastructure.
Using GIS as a tool to target specific customers or areas of the City with Water Efficiency initiatives.
Liaison with home builders and urban developers to ensure new homes are built with water efficiency in the design.
Oversee and monitor the Eco Yard Evaluation Program with Environmental Programs staff and co-op students including the processing and verification of program applications and response to customer inquiries, written, and verbal.
Reviews, designs, and conducts research/data analysis for a variety of stakeholders, both internal and external.
Analyzes and advises on the impact of policy changes at the federal, provincial and municipal level on the community, the City of London and the Department of Community Services.
Develops or advises on the development of new policies and/or business practices.
Represents the Department and/or City of London on a number of community boards, provincial committees, councils, local committees and sub-committees.
Assists in the preparation of written reports for presentation to the Standing Committees of City Council for Division Manager approval.
Reviews, designs, and conducts educational sessions for presentation to internal and external customers.
Assists in the development of new water conservation programs to meet identified needs and prepares proposals to get funding/resources for the programs.
Develops Requests for Proposals and criteria to evaluate the strength of submitted proposals.
Provides support and expert advice to internal and external groups and individuals.
Performs related duties as assigned.
Qualifications/Experience
University degree or technical diploma with relevant studies in science, environment, engineering or related field.
Experience:
Three years' related experience.
Specialized Training & Licenses
Skills and abilities in the following areas are necessary:
Demonstrated proficiency in word-processing, spreadsheets, GIS, and various software.
Must have excellent public speaking, facilitation, presentation, and written skills.
Valid Driver's Licence - Class G.
Compensation and Other Information
$52,070 - $75,332 (Level 13)
Other Information:
Current hours of Work: Monday - Friday from 8:30 a.m. to 4:30 p.m.
These hours of work are subject to change in accordance with the Collective Agreement and may include evening hours and Saturdays.
NOTE: Applicants may be required to complete a job related test.
As an inclusive employer, we are committed to providing a fully accessible recruitment process. Please contact us at any time during the recruitment process and let us know what accessible supports you may need.
Application Contact Information