| | |
| --- | --- |
| Reference #: | COL01499-4671 |
| Position Type: | Part-time |
| Location: | London, Ontario |
| Date Posted: | May 25, 2023 |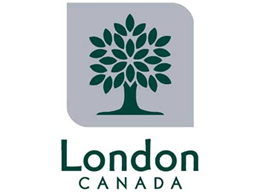 Job Description
Summary of Duties
Under the direction of the Manager, Community Life functions as the team member responsible for planning, organizing and facilitating a variety of activities for Dearness residents including unit-specific and special events to promote individual potential and meet the physical, emotional, social, spiritual and cognitive needs of each individual. The Recreation Coordinator is also responsible for the completion of all required documentation.
Work Performed
Assists with the designing, planning, scheduling and implementation of the programs to meet the needs of the residents.
Completes therapeutic recreation assessments on all residents, within the timeframes determined by the MOHLTC and RAI.
Based on outcomes of assessment the Recreation Coordinator is responsible for creating an individualized intervention plan which will be captured on the resident plan of care.
Responsible for the development of both group programs and 1:1 interventions.  Will be required to complete program outlines to Manager for approval.  Programs are to be developed based on the needs determined from the resident assessment and intervention planning process.
Responsible for the implementation of all aspects of programming, including ensuring the programs are following the program outlines and that the residents in attendance have goals that will be met during that program.  Also responsible for the implementation of goal-based 1:1 interventions.
Works with the physiotherapist and nursing to assist with mobility programming for residents.
Maintains department records as required; including the initial therapeutic recreation assessment, care plan development, progress notes, and quarterly reviews, including completion of the RAI/MDS and RAPs documentation.  Also responsible to complete daily attendance records for each program.  End of the month reporting will also be required.
Participates in the ongoing evaluation of the programs, intervention plans, resident progress, and personal performance.
Observes and reports any changes in the residents' ability to participate in programs.
Works with and maintains effective communication with all members of the Resident Care Team.
Works with the chaplain and representatives of the various faith groups in the community to ensure that client's spiritual and religious needs are met.
Attends and participates in committees or conferences as required.
Assists in the supervision of volunteers and other community groups or agencies providing programs or services to the residents.
Recommends to the Manager of Community Life the purchase of equipment and supplies necessary for programs.
Develops and maintains good communications with residents, volunteers, family, friends of residents, community groups and agencies.  Involved in development of community involvement opportunities.  
Works in a manner that is safe and conducive to a healthy work environment.  Must comply with occupational health and safety policies.
Carries out other related duties as assigned by the Manager of Community Life.
Qualifications/Experience
Diploma or Degree in Recreation, preferably with a focus on therapeutic recreation (RTRO & or RAI definition) from a recognized College or University.
Ability to work with the frail elderly and with younger adults with disabilities.
Demonstrated ability to develop activity programs to meet therapeutic, recreational, cultural, social, physical, emotional and spiritual needs of long term care residents.
A minimum of 2 years experience working with the elderly, in a Long Term Care facility or the community is essential.
Specialized Training & Licenses
Compensation and Other Information
Start - $28.75 per hour
6 Months or 1040 hrs - $29.09 per hour
1 yr or 2080 hrs - $30,25per hour
This posting is for (2) permanent casual opportunities. 
As an inclusive employer, we are committed to providing a fully accessible recruitment process. Please contact us at any time during the recruitment process and let us know what accessible supports you may need.
Application Contact Information