| | |
| --- | --- |
| Position Type: | Full-time |
| Location: | Tillsonburg, ON |
| Date Posted: | May 12, 2022 |
| Experience: | 5 Years |
| Education: | University Degree |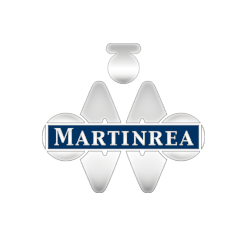 Job Description
Job Summary: Provide technical and administrative leadership for a small team of Engineering personnel
Required Education and Experience:
Strong verbal and written communication skills.
Good organizational, interpersonal, and problem-solving skills.
Good management and leadership skills.
Excellent computer proficiency.
May be required to work with multi-cultural technical team proficiency in any other language other than English, considered an asset (Portuguese/Hindi/French).
BASc in Electrical Engineering or equivalent.
Minimum 5 to 10 years of related experience or equivalent.
Extensive experience in product and process development and experience in launching new process and products, program management and in delivery of engineering projects.
Experience in Process and/or Controls Engineering is an Asset (Cross-functional engineering experience is an Asset).
Experience in Software Development and Software Program Management considered an Asset.
Ignition SCADA software programming, SQL database programming, AB / Seimens PLC programming, and Fanuc robot controls functional knowledge are considered an asset
A love for technology, and an insatiable curiosity for new tools to tackle real problems.
Essential Functions:
Typically manages and leads 3 to 7 employees.
Lead planning and tracking of engineering activities including risk assessment, budgetary performance, and program timing.
Identify opportunities for improvements in engineering practices to obtain increased operational efficiencies.
Analyze business operations and business systems and determine which Software applications could improve efficiency.
Lead a foundational, multi-discipline team of engineers working on complex projects.
Review and approve engineering records.
Develop detail plans for new engineering product and product changes.
Making determination for new equipment, engineering staffing and training needs.
Leading research and development projects for new designs, products, and processes (e.g. Resistance Welding, Complex Vision Systems for material handling, Riveting application, and industry 4.0 Data Collection systems).
Audit Engineering teams work for technical Accuracy.
Interview and select new personnel.
Conduct performance reviews including individual employee development goals and disciplinary actions.
Participate in development and ensures adherence to QMS Policy.
Provide technical and administrative coaching and mentoring for engineering personnel.
Required to work extra hours and travel to meet Customer needs.
Abide by all Company polices including, but not limited to the following: Health and Safety, Quality and Environmental Systems, Human Resources policies, and the Martinrea Employee Handbook
Work Environment:
70% office,30% plant floor (PPE required)
Physical Demands:
Constant communication with employees, peers, and management
Overtime as required
Health and Safety:
Must work in accordance with Health and Safety regulations, Company and plant rules, policies and procedures
Must use or wear Personal Protective Equipment and certain clothing as required by the Company
Other Duties:
This job description is not designed to contain a comprehensive list of duties and responsibilities required for this job. Duties and responsibilities may change at any time with or without notice
Disclaimer:
This job description does not constitute a contract of employment. The Company may exercise its employment at will right at any time