Job Expired

This posting has expired and applications are no longer being received and this job does not show up on the main job list.
| | |
| --- | --- |
| Reference #: | CBY 23 |
| Position Type: | Full-time |
| Location: | London, ON |
| Date Posted: | Nov 20, 2023 |
| Experience: | 5 Years |
| Education: | College Diploma (2 years) |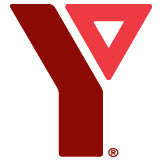 Job Description
Why the Y?
The YMCA of Southwestern Ontario is committed to the development of healthy communities. Our locations, programs and services are designed to help our members and participants grow in spirit, mind and body and are open to people of all backgrounds, beliefs, and abilities.
At the YMCA
you will feel connected to community, when your work positively influences the lives of others in so many ways.
you will meet new people, while working at one of the most respected human services organizations in the world

you will expand your knowledge base, where you can flourish in values-based environment.

you will have career development opportunities where you build a better future for yourself and others.

you will experience a rewarding job by helping support the building of healthy communities.
The YMCA of Southwestern Ontario is a multi service, non-profit values-based charity that serves Windsor-Essex, Sarnia-Lambton, Chatham-Kent, London, Middlesex-Elgin, Huron-Perth, and Oxford counties. Our services include: Childcare Services, school age programs, camp programs, health and fitness branches, community programs and newcomer services across the region. Our commitment includes a special focus on the region's children and youth. From the kids in our camps and those participating in soccer and swimming lessons, to youth who are new to our communities from around the world, the Y is committed to helping our next generation to grow and thrive, as healthy individuals and passionate future leaders.
Y not join the thousands of members, employees and volunteers and share our vision of a healthy community?
As we continue to grow, we have a need for the following position:
Position/Term: Facilities Supervisor
Location:
382 Waterloo Street, Centre Branch YMCA
Start Date:
as soon as possible
Qualifications & Experience:
Two-year post-secondary education in facility management operations or equivalent experience, along with five years facility cleaning experience, hands-on repairs & maintenance, and knowledge in one or more of the following areas:

Institutional or previous YMCA experience

Management/supervision of cleaning staff

Training of staff and implementation of cleaning processes

Working knowledge of WHMIS and Health & Safety directives

Must possess current JHSC certification, or complete within 3 months of employment.

Experience with commercial pool operations and certification in pool operations is a definite asset.

Must possess CPO (Certified Pool Operator) or obtain it within 3 months of employment.
Strong communication skills, both written and verbal.

Excellent interpersonal skills.

Three years supervisory experience and budgetary management is preferred.

Computer skills utilizing MS Office applications including email and internet.

Proficiency in using online/remote work tools and resources including MS Teams, Google Meet, ZOOM, etc.

Current and acceptable Criminal Record Check and Vulnerable Sector Screening is a condition of employment for all staff and volunteers.

It is a YMCA of Southwestern Ontario requirement that all employees and volunteers be fully vaccinated against COVID-19. Exemptions will be granted upon receipt of acceptable proof of a permissible Human Rights Code ground.
Compensation/Benefits:
Salaried position - $42,000.00 - $45,000.00 per year.

A YMCA personal membership at our health and fitness branches.

A discount on our Childcare and Camp programs.

Vacation entitlement in accordance with the employment standards regulations.

May be entitled to up to 12 paid personal days – applicable with position and contract length.

Benefits package and Pension - applicable with position and contract length.
Schedule:
Sunday to Thursday – afternoon shift – 2:00pm-10:00pm, after hours emergency response as required
Responsibilities:
Maintains YMCA standards and is a positive role model for the YMCA's Mission, Vision, Values and Commitment to Service.

Acts as a YMCA ambassador, demonstrating YMCA core values of caring, respect, honesty, responsibility, and inclusiveness, in your daily work.

Develops and sustains good member, staff, volunteer and supplier relations on a regular basis, acting as a role model for staff and volunteers.

Maintains YMCA of Southwestern Ontario policy and procedures.

Provides leadership to the Facility Services teams, ensuring a high-level of cleanliness, safety and maintenance, including recruitment, supervision, training, scheduling, payroll preparation and performance evaluation.

Provides hands on facility cleaning and maintenance as required.

Provides services and supervision in all areas of facility cleanliness, safety and maintenance.

Develops, implements and monitors facility maintenance and cleaning schedules, staff and projects.

Responsible for creating procedures relevant to facility maintenance and cleanliness operations.

Maintains facility pool operations in compliance with regulatory standards.

Monitors and oversees facility BAS.

Develops/controls/manages the facility maintenance/housekeeping annual operations budgets.

Ensures the facility is following best practices and cleaning procedures are implemented and maintained and the required contract services are in place.

Manages work order system by assignment and prioritizing repair or breakdown requirements.

Work scheduled Manager-on-duty shifts.

In conjunction with requirements, co-ordinate facility mechanics, and outside trades people for preventative maintenance, repairs, and other maintenance activities to be performed on equipment and building systems.

Ensure monthly and annual fire safety inspections occur per regulatory requirements and follow up to ensure completion of reported deficiencies.

Be familiar with and train staff on facility Fire Safety Plan and Emergency Plans.

Administrate documentation, records management, accounts payable, supplies/inventory, departmental reports, etc.

Responsible for training staff and ensuring all work is conducted in compliance with H & S procedures, including WHMIS product labelling, SDS upkeep and ensuring staff certifications are current and relevant.

Acts as the certified management representative on the JHSC.
To Apply:
In your cover letter, specifically state the position you are applying for and location. Please include specific information detailing how you meet the qualifications we require for this position.

Please submit your cover letter, resume, and applicable attachments to workforymca@swo.ymca.ca by 26 November 2023
We thank all applicants for their interest; however only those selected for an interview will be contacted.
The YMCA of Southwestern Ontario
is committed to providing a barrier-free environment for all stakeholders including our members/participants, employees, job applicants, suppliers, and any visitors who may enter our premises, access our information, or use our services. As an organization, we respect and uphold the requirements set forth under the Accessibility for Ontarians with Disabilities Act (2005), and its associated standards and regulations.
Want to know more about us, visit us at:
https://www.ymcaswo.ca/
https://www.facebook.com/YMCAofSWO/