Job Expired

This posting has expired and applications are no longer being received and this job does not show up on the main job list.
| | |
| --- | --- |
| Reference #: | COL01106-3749 |
| Position Type: | Full-time |
| Location: | London, Ontario |
| Date Posted: | Nov 23, 2022 |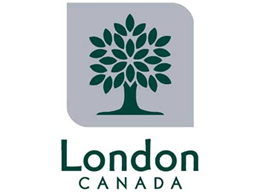 Job Description
Summary of Duties
Reports to the Accounts Receivable and Collections Supervisor, performing detailed calculations, review, and arranges recoveries through assignments and overpayments of assistance.
Work Performed
Recommends budgetary eligibility for Ontario Works based on verifiable information in relation to assignment and overpayments.  Assesses and refers changes to eligibility to Caseworker and Unit Manager, and if appropriate creates complaint records for Community Services Officers to investigate potential fraud.
Ensures proper documentation is received to verify continued eligibility of clients for the Ontario Works program by forwarding recommendations to the Manager, Community Services Officer, Caseworker and Case Assistant.
Communicates with clients or their representatives, other government agencies, educational institutions, insurance companies and employers to share and obtain information regarding eligibility of clients to assist in the recovery of debts owing to the Municipality.
Assists clients with repayment terms and third parties regarding overpayments and assignments. 
Provides referral information regarding other social services in the community and maintains knowledge of the Ontario Works Assistance Act and its regulations and periodic supplements, as well as other income support programs such as Employment Insurance and Workplace Safety Insurance Board.
Monitors staff compliance with legislation, guidelines, directives, and internal procedures and provides advice and ongoing support to the Ontario Works program as it relates to assignments, and provides input into the development of collection policies, practices and systems.
Compiles statistical data into appropriate reports.
Performs various clerical functions including, filing, sorting, recording, data entry and correcting status of cheques causing reconciliation conflicts between bank and general ledger.
Attends appeal hearings and court hearings as required.
Performs related duties as assigned.
Qualifications/Experience
One year of a two year Community College Human Services or Business Administration Diploma.
Six months to one year related experience.
Specialized Training & Licenses
Skills and abilities in the following areas are necessary:
Demonstrated proficiency in wordprocessing, spreadsheets and various software.
Compensation and Other Information
$38,822 - $56,836 (Level 7)
This position is being filled on a permanent full-time basis. 
This posting is for 1 position.
Other Information:
Current hours of Work: Monday - Friday from 8:30 a.m. to 4:30 p.m.
These hours of work are subject to change in accordance with the Collective Agreement and may include evening hours and Saturdays.
NOTE: Applicants may be required to complete a job related test.
Our hiring process is in accordance with the  Mandatory Proof of COVID-19 Vaccination Administrative Policy
As an inclusive employer, we are committed to providing a fully accessible recruitment process. Please contact us at any time during the recruitment process and let us know what accessible supports you may need. 
Application Contact Information