| | |
| --- | --- |
| Reference #: | COL01378-4314 |
| Position Type: | Full-time |
| Location: | London, Ontario |
| Date Posted: | Mar 16, 2023 |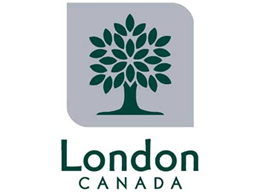 Job Description
Summary of Duties
Reporting to the Manager II, Communications, Research & Membership, responsible for the delivery of information services to prospective and actual visitors to the community, as well as the processing of inquiries received over the Internet, by telephone, in writing or by other means related to tourists/visitors, members, students, City and senior government representatives and other inquirers.
Work Performed
Provides information to visitors to the Tourist Information Centres based on weekly and seasonal schedules established by Tourism London, providing information, brochures and other materials, as well as transacting sales of materials for purchase, souvenirs and related products.


Provides information to telephone inquirers, following up with mail out or e-mailed materials as required.


Processes Internet, write-in or other inquiries with appropriate telephone, mail out, courier and related information packages.


Collects and consolidates visitor information and other data, statistics and research information.


Acts as host on tours, including relaying of a standard tour commentary, as required.


Provides servicing support for Sports Tourism, Conventions Tourism, Leisure Tourism and other initiatives.


Performs various office duties, such as addressing labels and envelopes, preparing mail-out materials, stocking shelves with brochures, undertaking the daily collection of funds and performing other assignments.


Assists in the development of brochures as produced by Tourism London.


Maintains on ongoing evaluation of promotional materials to ensure a stocked inventory.


Supports membership servicing requirements at Tourism London events, such as annual awards, annual general meeting, research sessions and so forth.
Performs evening and weekend job related duties, as required.


Performs related duties as assigned.


Qualifications/Experience
Two years from Tourism and Travel Diploma.
Six months to one year related experience.
Specialized Training & Licenses
Skills and abilities in the following areas are necessary:
Demonstrated proficiency in wordprocessing, spreadsheets and various software.


Valid Driver's License - Class G.


Typing speed required is 50 w.p.m.


Compensation and Other Information
$36,834 to $53,508 (Level 6)
Other Information
Current hours of Work: Monday - Friday from 8:30 a.m. to 4:30 p.m.
These hours of work are subject to change in accordance with the Collective Agreement and may include evening hours and Saturdays.
This is a permanent position being filled on a temporary basis for up to 1 year.
NOTE: Applicants may be required to complete a job related test.
Our hiring process is in accordance with the Mandatory Proof of COVID-19 Vaccination Administrative Policy
As an inclusive employer, we are committed to providing a fully accessible recruitment process. Please contact us at any time during the recruitment process and let us know what accessible supports you may need.
Application Contact Information