Job Expired

This posting has expired and applications are no longer being received and this job does not show up on the main job list.
| | |
| --- | --- |
| Reference #: | COL00300-1088 |
| Position Type: | Full-time |
| Location: | London, Ontario |
| Date Posted: | Apr 01, 2021 |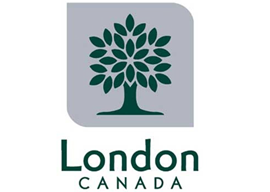 Job Description
Summary of Duties
Reports to and is directed by the Director of Care. Provides holistic health care by utilizing the nursing process to assess, plan and implement care in accordance with standards of practice set out by the College of Nurses of Ontario. Manages nursing personnel on the Resident Home Areas. Coordinates the multi-disciplinary care team. Liaises with Section Heads to coordinate services on the unit.
Work Performed
Ensures all Dearness Home policies and procedures are followed with respect to Resident unit activities.


Oversees yearly mandatory education of staff and orientation of new staff.


Assesses, plans, implements and evaluates delivery of nursing care to residents. Assists the Director of Care with family issues.


Oversees the continuous quality improvement program (CQI).


Identifies program and service issues and recommends course of action based on CQI indicators, industry best practices and health care trends.


Assists in the review and recommendation of educational initiatives and strategies.


Participates in multidisciplinary team providing subject matter expertise in areas of compliance, RAI MDS, CQI and education.


Provides leadership, oversight and audit support relating to RAI MDS and performs quality audits.


Coordinates Policy and Procedure changes.


Performs Quality Audits.


Provides leadership as the Infection Control lead in an outbreak situation, ensuring Home policies are being properly implemented and followed.


Reviews daily infection control report, determines nursing interventions required, and maintains linkage with the local Public Health Unit.


Develops policies and procedures related to clinical practice and infection control that align with Corporate policies.


Assigns, directs and supervises all nursing personnel, including the Registered Nurses, for compliance of their roles.


Conducts performance appraisals of Registered and non-registered staff yearly.


Assists with the hiring, firing and discipline process.


Provides coverage for Director of Care in his/her absence.


Assists with the on-call coverage rotation for the Home.


Knowledge of the Ministry of Health funding mechanisms for Long Term Care and ability to work within the guidelines to assist with maximizing funding for Nursing & Personal care.


Completion and submission of reports to the Ministry of Health (eg. Restraint statistics, Critical Incident Reports).


Participates in various committees and Dearness Home programs, to advise on resident health care issues (eg. Accreditation, Ethics, Pain & Symptom Management).


Keeps up to date with developments in nursing through participation in educational programs and reviewing literature.


Ensures compliance with the terms of the various Collective Agreements.


Knowledge of Labour practices.


Performs related duties as assigned.


 
Qualifications/Experience
Current Registered Nurse with College of Nurses of Ontario.


3 Years Long Term Care experience in a managerial role.


BSCN degree.


 
Compensation Range
$92,111 to $125,069
Application Contact Information