| | |
| --- | --- |
| Reference #: | https://premium.avature.net/en_US/jobs/PipelineDet |
| Position Type: | Full-time |
| Date Posted: | Nov 16, 2023 |
| Education: | N/A |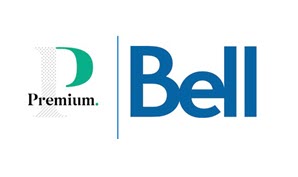 Job Description
Bell Sales and Marketing Representative - Sign on Bonus $5,000
Company: PRS
Location: Sarnia, Ontario, N7T 5S9
Employment Duration: Full-time
Benefits:
Premium offers a competitive salary along with a full benefits package including health, dental, vision, life insurance, and vacation for full-time employees. All supplementary benefits and employment practices are in compliance with all Canadian employment laws and provincial Human Rights Codes/Acts.
.
Description and Requirements
Sales & Marketing Representatives - $18/hour + Unlimited Commissions + Sign on Bonus $5,000
$18 + unlimited commissions!? 
Premium Retail Services is one of North America's leading outsourced sales and marketing providers and an Authorized Marketing Agency Partner for Bell Canada.  
Calling all Sale Marketing, go-getters! Are you ready to embark on an epic quest with Bell Canada as our trusted sidekick? Get ready to be the superhero of the neighborhood!  
The Work, The Mission:
Knock on doors, spread the magic with your Bell knowledge, and be a neighborhood Sales and Marketing guru for Bell Canada. With your charisma and charm, you'll turn every household into a tech paradise! We want YOU to be our boots on the ground salesforce to be reckoned with!
What's in it for you?
- A guaranteed base pay – the foundation of your success!
- Uncapped commissions – aim high and earn $90,000+ (or more!) -
- Bi -Weekly Car allowance – cruise the neighborhood in style.
- 100% paid benefits – because you're our MVP! (Medical, Vision, Drug etc..)
- State-of-the-art tech tools – we've got your back. You will receive an iPhone and a tablet for work.
- Paid training – become a Bell expert!
- Coaching – we're here to turn you into a 'master' of Bell.
- Career growth – climb the ladder of success!
- 25% off Bell's fantastic products and services.
- Seasonal Uniform – No need to worry about what to wear. We've got you covered – literally!
Essential Skills
Outgoing and friendly – the life of the tech party!

Valid driver's license and your trusty vehicle.

Charismatic, driven, and success-hungry.

Flexibility – because 9-5 is too mainstream.

If you love the great outdoors, meeting people, and ditching the desk – this is your dream job!
Territories await within a 60km radius from the city you get hired for, and we've got your travel covered. Let's explore together! 
Why Join Premium? 
We're not just your ordinary bunch; we're the rockstars of retail. - With over 15,000 supercharged team members spread across the whole of North America, we're your go-to squad for all things sales and marketing. Imagine blowing out 35 candles on a cake filled with marketing magic. Yup, we've been doing this for 35 years! We're the seasoned pros who know the ins and outs, and we're here to make some fun! Our secret sauce is all about creating INSPIRED strategies. We're like marketing architects who build bridges to the hearts of consumers. We turn every shopping trip into a party and make brands the talk of the town! 
Join our premium league of extraordinary professionals. Be part of a team where the sky's the limit, and you're the captain of your destiny.
So, are you Premium's next Bell Marketing and Sales Representative?
Premium is an Equal Opportunity Employer and we will accommodate your needs under the Human Rights Code. Upon individual request, hiring processes will be modified to remove barriers to accommodate those with disabilities. Should any applicant require accommodation through the application, interview or selection processes, please contact the Human Resources Department for assistance. Due to the high volume of applicants, only those moving forward in the next step of the selection process will be contacted.
Application Contact Information