Job Expired

This posting has expired and applications are no longer being received and this job does not show up on the main job list.
| | |
| --- | --- |
| Reference #: | 20854 |
| Position Type: | Full-time |
| Location: | London, ON |
| Date Posted: | Oct 29, 2020 |
| Experience: | 2 Years |
| Education: | College Diploma (2 years) |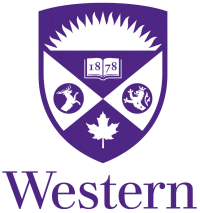 Job Description
Considered Canada's most beautiful University, Western's main campus spans 400 acres of Gothic-style buildings mixed with modern LEED-certified capital structures providing an idyllic environment for our community of scholars. The university is located in London, Canada, a safe, vibrant and welcoming community of more than 350,000 people serving as a regional medical and industrial hub for southwestern Ontario.
Facilities Management is responsible for the planning, development, engineering, construction, operation, maintenance and stewardship of all the buildings, infrastructure, sites and services within Western's campus community. Our integrated Team provides excellence in creating and maintaining Western's facilities and in serving the community. Our vision is to be recognized as the leader in facilities management among research-intensive universities worldwide.
Client Services is the university's primary call and dispatch centre for Facilities Management. It is the first point of contact for all facility related issues and building access requests via physical key issuance. The Customer Service Representative will provide daily front line service to students, faculty, staff and/or visitors. The incumbent acts as a key resource for the Facilities Management, responding to a broad range of requests via phone, email and in-person.
Education:
- 2-year College Diploma, preferably relating to Business or Administration
Experience:
- 2 years' experience working in a call center as a customer service representative
Preferred:
- Experience working in a dispatch center related to facilities maintenance
Knowledge, Skills & Abilities:
- Strong customer service orientation and critical thinker, with well-developed analytical problem-solving and decision-making skills, applying sound judgement
- All of the following Health & Safety training provided by Western: Asbestos Awareness, Confined Space, Laboratory Safety, Lock Out/Tag Out, Creating a respectful Workplace, Electrical Awareness, OH&S Act Orientation & Obligations, Ergonomics-Industrial/Office, Fire Extinguisher and WHMIS
- Knowledge of University organizational structure (Faculties/Departments) and buildings, layouts, architectural drawings, including off-site satellite locations
- Demonstrated knowledge of Facilities Management operations and structure (skilled trades, caretaking, design & construction)
- Excellent interpersonal, oral and written communications skills, with the community and co-workers in a professional manner; being aware of sensitive or confidentiality requirements
- Using a consultative and collaborative approach to address complex issues and inquiries
- Ability to work efficiently and accurately under pressure in a hectic and interruptive environment, maintaining a high-degree of attention to detail to capture accurate documentation
- Ability to perform a variety of different tasks simultaneously in a dynamic environment with competing priorities
- Demonstrated analytical ability and basic understanding of key financial concepts such as reconciling
- Willingness and dedication to providing assistance to a wide variety of customers, ability to develop working relationships with departmental contacts and the broader campus community
- Ability to maintain multiple databases by collecting data from various sources
Interested applicants are asked to visit: https://recruit.uwo.ca to apply online to job reference #20854, by midnight on November 11, 2020.
The University invites applications from all qualified individuals. Western is committed to employment equity and diversity in the workplace and welcomes applications from women, members of racialized groups/visible minorities, Aboriginal persons, persons with disabilities, persons of any sexual orientation, and persons of any gender identity or gender expression.
Accommodations are available for applicants with disabilities throughout the recruitment process. If you require accommodations for interviews or other meetings, please contact Human Resources at hrhelp@uwo.ca or phone 519-661-2194.