Job Expired

This posting has expired and applications are no longer being received and this job does not show up on the main job list.
| | |
| --- | --- |
| Reference #: | COL01112-3426 |
| Position Type: | Full-time |
| Location: | London, Ontario |
| Date Posted: | Sep 22, 2022 |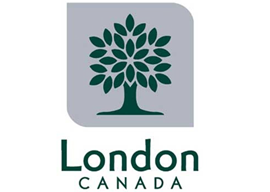 Job Description
Summary of Duties
Reporting to the Manager, Parking Services and Compliance, addresses infractions and ensures compliance of Municipal By-laws in accordance with Council Policy. Enforcement action taken through the issuance of Administrative Monetary Penalty Notices.
Work Performed
Responds to complaints and ensures compliance with a limited number of Municipal By-laws through education and the issuance of Administrative Monetary Penalty Notices.
Participates in City-initiated enforcement initiatives and conducts proactive enforcement through the issuance of Administrative Monetary Penalty Notices.
Communicates and/or works with Municipal Law Enforcement Officers, Meter Maintenance Technicians and Managers regarding issues relating to By-law enforcement, malfunctioning parking meters and Municipal Parking lot conditions.
Performs meter bagging where required.
Provide assistance to other enforcement officers when required.
In accordance with by-laws, coordinates with towing contractors the removal of vehicles parked in contravention of the City's Parking By-laws.
Maintains vehicle, computer equipment, mobile device, uniform and other issued equipment in accordance with Corporate and Divisional standards.
Maintains accurate records, compiles material, prepares correspondence and reports on status of on-going inquiries relating to complaints.
Operates a City vehicle and License Plate Recognition software.
Responds to email inquiries.
Required to work evenings and weekends.
Performs related duties as assigned.
Qualifications/Experience
Completion of an Ontario Secondary School Diploma (OSSD) or equivalent is required.
Coursework in by-law enforcement is an asset.
This position requires individuals who are prepared to work independently on three (3) rotating shifts (days, afternoon, and nights, including weekends and statutory holidays) in a vehicle and in an outdoor environment.
One year of previous parking or by-law enforcement or a related field is required.
Specialized Training & Licenses
Knowledge of the City's Parking enforcement by-laws and Administrative Penalty by-law is required.
Work experience with electronic Administrative Penalty Notices and other parking-enforcement hand-held technology, vehicle License Plate Recognition/Digital Chalking.
Demonstrated customer service skills, and effective verbal communication skills to interact with members of the public.
Ability to use related computer technologies such as Microsoft Outlook, AMANDA.
Valid Driver's Licence-Class G.
Compensation and Other Information
$38,822 - $56,836 (Level 7)
This is a permanent position being filled on a temporary basis for up to 2 years. 
This posting is for 2 positions. 
Current hours of work: Monday - Sunday rotating shifts: 7:30am - 3:30pm days, 11:30am - 7:30pm afternoons, 9:30pm - 5:30am nights.
These hours of work are subject to change in accordance with the Collective Agreement and may include evening hours and Saturdays.
NOTE: Applicants may be required to complete a job related test. 
Our hiring process is in accordance with the  Mandatory Proof of COVID-19 Vaccination Administrative Policy
As an inclusive employer, we are committed to providing a fully accessible recruitment process. Please contact us at any time during the recruitment process and let us know what accessible supports you may need.
Application Contact Information