Job Expired

This posting has expired and applications are no longer being received and this job does not show up on the main job list.
| | |
| --- | --- |
| Reference #: | 24634 |
| Position Type: | Contract |
| Location: | London, ON |
| Date Posted: | Mar 07, 2022 |
| Experience: | 3 Years |
| Education: | College Diploma (3 years) |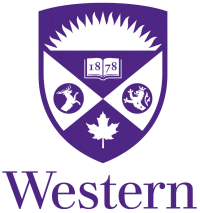 Job Description
About Western
Since 1878, Western University has been committed to serving our communities through the pursuit of academic excellence and by providing students, faculty, and community members with life-long opportunities for intellectual, social, and cultural growth. We seek excellent students, faculty, and staff to join us in what has become known as the "Western Experience" - an opportunity to contribute to a better world through the development of new knowledge, new abilities, new connections, and new ways to make a difference.
About Us
The Schulich School of Medicine & Dentistry provides outstanding education within a research-intensive, distributed learning environment where tomorrow's physicians, dentists and health researchers and other scholars learn to be socially responsible leaders in the advancement of human health. The Schulich School of Medicine & Dentistry is the largest Faculty on campus and employs over 2,000 part time and full time faculty and over 1,000 staff.
Information Services (IS) provides high quality Information Technology and Management services to the School of Medicine & Dentistry in support of the School's mission.
Responsibilities
As a critical member of Technology Integration Services department in Information Services, the Client Support Specialist will be accountable for providing first level technical support and troubleshooting, supporting walk-in, phone, virtual, and in-class requests, for all current services and applications, including computer, networking, AV, and software applications in the Schulich School of Medicine & Dentistry. The role ensures that the faculty, staff and students who use these services and applications have any technical questions resolved in a timely fashion, either directly or by escalating the issue to 2nd level support within IS based on the severity and/or complexity. The role will also provide web development support to IS as required.
Qualifications
Education:
- 3 year Community College Diploma in an Information Technology, Media Production, Audiovisual or related field
- University Degree with a minor in an Information Technology field preferred
- Relevant certifications in Information Technology subjects (e.g. A+ certification, Microsoft Certified Professional, etc.) preferred
Experience:
- 3 years of experience providing technical support and customer service in an education, IT or live event-production environment 
- Experience with web-development working with Content Management Systems (such as Cascade)
- Experience using online conferencing tools and/or moderating online sessions (using Zoom, Blackboard Collaborate)
- Experience with audiovisual equipment, providing first-tier assistance and troubleshooting support
- Experience providing technical support and customer service in an academic IT environment preferred
Knowledge, Skills & Abilities:
- Knowledge of system administration, including computer networks, operating systems, audio visual technology, ticketing systems, and applications software
- Proficiency with web development using templates on Content Management Systems
- Proficient with digital tools including Zoom, Live Quizzing Tools (Mentimeter), Learning Management Systems (OWL, D2L, Elentra) and Office 365
- Proficient using classroom technology and connecting to audiovisual systems with various devices
- Ability to train/teach others how to use technological tools
- Excellent troubleshooting ability along with hands-on expertise in technical support with the ability to troubleshoot classroom technology in-person during class
- Familiarity with commonly-used concepts, practices, and procedures to support IS applications
- Familiarity with discrete and integrated information systems elements relevant to area of responsibility (hardware, software, and network)
- Communication skills to fully listen and understand, to describe technical concepts effectively to both novice and sophisticated users, to write clearly, and adapt style for intended audiences
- Ability to provide solutions and ideas for improvement by using imaginative approaches where constructive thinking and innovation are required
- Ability to understand customer needs and expectations and provide excellent customer service to directly and indirectly satisfy expectations
- Ability to prioritize and organize a fluctuating work load
- Proven ability and natural inclination to develop relationships by interacting with people in a professional, respectful and diplomatic manner
Application Process
Interested applicants are asked to visit: https://recruit.uwo.ca for further information and to apply online reference job #24634 by midnight on March 18, 2022.
Western Values Diversity
The University invites applications from all qualified individuals. Western is committed to employment equity and diversity in the workplace and welcomes applications from women, members of racialized groups/visible minorities, Indigenous persons, persons with disabilities, persons of any sexual orientation, and persons of any gender identity or gender expression.
Accommodations are available for applicants with disabilities throughout the recruitment process. If you require accommodations for interviews or other meetings, please contact Human Resources at hrhelp@uwo.ca or phone 519-661-2194.