Job Expired

This posting has expired and applications are no longer being received and this job does not show up on the main job list.
| | |
| --- | --- |
| Reference #: | 29184 |
| Position Type: | Full-time |
| Location: | London, ON |
| Date Posted: | Jan 24, 2023 |
| Experience: | 5 Years |
| Education: | University Degree |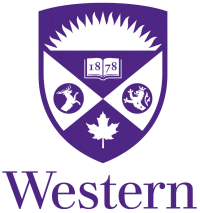 Job Description
Classification & Regular Hours
Hours per Week: 35
Salary Grade: 15
Please note, this is a wholly grant funded position.
About Western
Since 1878, Western University has been committed to serving our communities through the pursuit of
academic excellence and by providing students, faculty, and community members with life-long opportunities
for intellectual, social, and cultural growth. We seek excellent students, faculty, and staff to join us in what has
become known as the "Western Experience" - an opportunity to contribute to a better world through the
development of new knowledge, new abilities, new connections, and new ways to make a difference.
About Us
BioNext is located within Western University's Robarts Research Institute, which was founded on the
fundamental principles that underlie translational research, with basic research scientists working together with
clinicians to develop new solutions to current health challenges. BioNext is the next step in the evolution of the
translation of medical innovations into new health solutions, by connecting the research and technology
development side with entrepreneurial education focused on MedTech commercialization. BioNext is a
purpose-built incubator dedicated to the translation of medical innovations into new health solutions. BioNext
clients may have access to dedicated infrastructure, as well as Schulich's network of core facilities which
represent an array of prototype manufacturing, analytical, testing, validation, and preclinical development
services.
Responsibilities
The Manager, BioNext manages the day-to-day operations of the BioNext incubator, including providing
oversight for a wide range of human resources, communications and financial functions and processes to
ensure smooth and efficient administration of the incubator. The role is the main point of contact for incubator
clients and manages and supports the BioNext incubator access and related facilities. The role creates and
implements strategies to grow the incubator client base to enhance ecosystem connections for the education
and mentorship of incubator clients in MedTech commercialization. The Manager develops MedTech startup
recruitment, promotional and operation strategies, works with subject matter experts to develop curriculum to
elevate entrepreneurship skills among incubator clients and stakeholders, provides supervision to staff, and
monitors and manages resources to ensure clients and stakeholders are served effectively. The role identifies
new funding opportunities for the incubator and assists in related application process, and supports the
promotion of highly supportive research networks between incubator clients and Schulich's network of partners
(Western University, Lawson Health Research Institute, and London Health Sciences Centre).
Qualifications
Education:
- Bachelor's Degree in a Science-related field
- Master's degree in a Science-related discipline is preferred
- Business education (e.g. HBA, MBA) or equivalent business experience would be an asset
Experience:
- 5 years of direct experience with business diligence strategies and processes, either as an
entrepreneur/founder, investor, or venture partner
- Experience building and executing on strategic plans
- Business development or sales experience, ideally in a medical technology field
- Experience working in a MedTech start-up would be an asset
- Experience in licensing and start-up company creation (business planning, financing, managing) preferred
Knowledge, Skills & Abilities:
- Knowledge and experience as an entrepreneur with the ability to understand the nature and challenges
inherent in starting and growing a MedTech business and an ability to coach others in these processes
- Ability to help new entrepreneurs by understanding the hurdles they face, the potential solutions, and how
to address them
- Knowledge of the principles and application of key areas of business as they apply to a MedTech start-up
(such as intellectual property, regulatory requirements, product development, marketing, sales, operations
management, fundraising, financial planning, market fit and talent development and management)
- Knowledge and expertise in the strategy and process of MedTech/health innovation
- Ability and willingness to stay abreast of developments in the field of technology transfer,
commercialization, entrepreneurship and knowledge mobilization
- Knowledge of the regulations and guidelines governing research in an academic environment
- Excellent verbal and written communication skills and confidence dealing with all levels of an organization
- Strong customer service skills to resolve inquiries and issues in a professional and timely manner
- Ability to maintain and develop an effective network of contacts that provide information regarding emergent
opportunities and best practices
- Ability to establish effective routines for excellent communication with all members of the team to maximize
productivity
- Strong attention to detail and proofreading abilities
- Ability to make decisions and recommendations that are clearly linked to the institute's strategy and goals
- Ambitious with the ability to identify opportunities, develop action plans and set challenging goals in order to
achieve desired outcomes
- Project management skills to manage multiple projects simultaneously from conception to completion within
tightly prescribed timelines
- Proven ability to build both formal and informal professional relationships within, across, and external to
organizational boundaries
- Ability to understand, interpret, and effectively communicate University guidelines, policies and practices to
key stakeholders
- Ability to work within a flexible schedule to accommodate the incubator's events and activities with a
willingness and ability to travel within Southern Ontario and beyond
Interested applicants are asked to visit
https://recruit.uwo.ca
for further information and to apply online referencing job
#29184
by 11:59PM on
February 18, 2023
.
Western Values Diversity
The University invites applications from all qualified individuals. Western is committed to employment equity
and diversity in the workplace and welcomes applications from women, members of racialized groups/visible
minorities, Indigenous persons, persons with disabilities, persons of any sexual orientation, and persons of any
gender identity or gender expression.
Accommodations are available for applicants with disabilities throughout the recruitment process. If you
require accommodations for interviews or other meetings, please contact Human Resources at
hrhelp@uwo.ca or phone 519-661-2194.
Please Note:
We thank all applicants for their interest; however, only those chosen for an interview will be contacted.