| | |
| --- | --- |
| Reference #: | 24041 |
| Position Type: | Full-time |
| Location: | London, ON |
| Date Posted: | Oct 06, 2021 |
| Experience: | 3 Years |
| Education: | University Degree |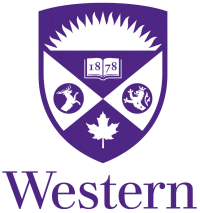 Job Description
About Western
Since 1878, Western University has been committed to serving our communities through the pursuit of academic excellence and by providing students, faculty, and community members with life-long opportunities for intellectual, social, and cultural growth. We seek excellent students, faculty, and staff to join us in what has become known as the "Western Experience" - an opportunity to contribute to a better world through the development of new knowledge, new abilities, new connections, and new ways to make a difference.

About Us
The Advancement Operations department is a partner in the University Advancement division in the areas of constituent database and technology services, prospect management, research and pipeline, data analytics and storytelling, gift and pledge management, records and document management, and financial reconciliation and reporting. In addition, we provide support to the annual planning process as well as budget management, human resources and facilities support for University Advancement.
Responsibilities
The Employee Engagement Specialist will be responsible for the development, implementation and monitoring of programs, processes and systems that create an environment where employees within University Advancement work with passion and energy and are always driving innovation within their role and portfolio. The role will manage the creation and implementation of formal onboarding, orientation and training programs across University Advancement to ensure new hires adjust quickly and smoothly to their new environment.
The role will build internal practices that generate employee buy-in to culture through the support of the Culture Committee and its sub-Committees. Keeping a pulse on University Advancement culture, acting on We Speak recommendations and ensuring the Division's values permeate the day-to-day work experience will be key to the position. The Specialist will build a talent development plan within the Division that provides learning opportunities that aim to motivate and engage team members to expand their skills to support career progression and excel in areas beyond the status quo. In partnership with the learning and development program, the Specialist will coordinate employee and portfolio recognition initiatives that help build culture, brand and increase our appeal within the industry.
Qualifications
Education:
- Undergraduate Degree in Organizational Development, Organizational Behaviour, Human Resources or other related field
- Certified Human Resources Leader designation completed or in progress preferred
- Courses related to adult learning preferred

Experience:
- 3 years' experience in organizational development, employee engagement, talent development, human resources or related role
- 3 years' experience designing and implementing organizational development projects and programs within a large, complex organization
- Experience in a unionized environment preferred
Knowledge, Skills & Abilities:
- In-depth knowledge of best practices and trends in employee engagement, talent development and organizational culture
- Client-focused with a passion for people and staff development and organizational improvement
- Discretion, tact and maturity to deal with highly confidential subjects or issues
- Demonstrated ability to successfully advise and coach leaders
- Ability to effectively drive and manage change initiatives that align with organizational strategies, and/or provide opportunities to increase efficiency and productivity
- Ability to work independently and maintain direction and focus through proactive planning and organized approaches to work
- Intermediate computer skills in Microsoft Office Suite
- Ability to identify opportunities for improvement, while being open to trying new ideas and working methods
- Proven ability to take initiative and champion a project from conception through implementation and evaluation
- Ability to work independently and effectively as a member of the team to achieve department goals
- Ability to apply creativity and recommend strategies for engagement initiatives
Application Process
Interested applicants are asked to visit: https://recruit.uwo.ca for further information and to apply online reference job #24041 by midnight on October 25, 2021.
Western Values Diversity
The University invites applications from all qualified individuals. Western is committed to employment equity and diversity in the workplace and welcomes applications from women, members of racialized groups/visible minorities, Aboriginal persons, persons with disabilities, persons of any sexual orientation, and persons of any gender identity or gender expression.
Accommodations are available for applicants with disabilities throughout the recruitment process. If you require accommodations for interviews or other meetings, please contact Human Resources at hrhelp@uwo.ca or phone 519-661-2194.
Please Note
We thank all applicants for their interest; however, only those chosen for an interview will be acknowledged.