Job Expired

This posting has expired and applications are no longer being received and this job does not show up on the main job list.
| | |
| --- | --- |
| Reference #: | 20848 |
| Position Type: | Full-time |
| Location: | London, ON |
| Date Posted: | Oct 28, 2020 |
| Experience: | 5 Years |
| Education: | University Degree |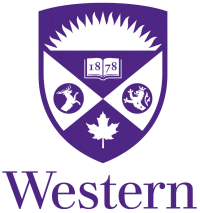 Job Description
Since 1878, Western University has been committed to serving our communities through the pursuit of academic excellence and by providing students, faculty, and community members with life-long opportunities for intellectual, social, and cultural growth. We seek excellent students, faculty, and staff to join us in what has become known as the "Western Experience" - an opportunity to contribute to a better world through the development of new knowledge, new abilities, new connections, and new ways to make a difference.
Financial Services strives to provide effective financial leadership, services, information and stewardship in support of the academic, research and service activities of Western's community.
The Administrative Coordinator will ensure the smooth and efficient coordination of administrative operations for the division. The incumbent will provide guidance and support a wide range of administrative functions including the procedures, communications, event planning, and human resources coordination. The incumbent will also provide daily scheduling and meeting preparation support to the Associate Vice President (Financial Services) and units. The role supports projects and may participate on or facilitate working committees and ensure the availability of necessary documentation, resources and information.
Education:
- Undergraduate Degree in Business Management/Administration or related field
Preferred:
- Completion of, or working towards, Canadian Institute of Management Designation
- Professional courses completed in human resources
Experience:
- 5 years of progressive administrative experience within a complex office environment
- 2 years of customer service experience
Preferred:
- Experience providing HR support in a unionized environment
- Experience working in a financial or academic environment
Knowledge, Skills & Abilities:
- Excellent verbal and written communication skills and confidence dealing with all levels of an organization
- Proven ability to multi-task and prioritize with an eye to consistently producing high quality work and meeting deadlines in a demanding environment
- Ability to establish and build healthy working relations and partnerships with clients, peers and external stakeholders
- Positive, outgoing attitude with genuine client service orientation
- Ability to plan and manage events
- Creative problem-solving skills and sound professional judgment, especially regarding confidential/sensitive matters
- Knowledge of approaches and techniques for working with individuals and groups in a constructive and collaborative manner
- Demonstrated ability to support continuous process improvement
- Advanced computer skills including word processing, database management and web design systems
- Demonstrated adaptability, flexibility and patience with a willingness and motivation to learn new concepts and systems
- Strong attention to detail and proofreading abilities with an excellent command of the English language
- Self-driven, independent thinker who is highly motivated and possesses an intrinsic passion for quality
- Proven ability to take initiative and champion a project from conception through implementation and evaluation
- Strong record of teamwork with the motivation and ability to work with little supervision
- Knowledge of accounting principles as well as Western policies and procedures would be an asset
Interested applicants are asked to visit: https://recruit.uwo.ca to apply online to job reference #20848, by midnight on November 10, 2020.
The University invites applications from all qualified individuals. Western is committed to employment equity and diversity in the workplace and welcomes applications from women, members of racialized groups/visible minorities, Aboriginal persons, persons with disabilities, persons of any sexual orientation, and persons of any gender identity or gender expression.
Accommodations are available for applicants with disabilities throughout the recruitment process. If you require accommodations for interviews or other meetings, please contact Human Resources at hrhelp@uwo.ca or phone 519-661-2194.