Job Expired

This posting has expired and applications are no longer being received and this job does not show up on the main job list.
| | |
| --- | --- |
| Reference #: | COL00704-3398 |
| Position Type: | Part-time |
| Location: | London, Ontario |
| Date Posted: | Sep 20, 2022 |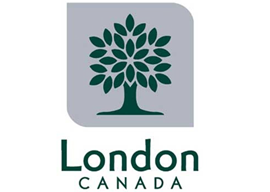 Job Description
Summary of Duties
As a qualified member of the interdisciplinary team, and under the direction of the Registered Nurse (RN), Assistant Director of Care, Director of Care, the RPN assumes responsibility for a Resident Home Area and the coordination of care for the assigned home area.
Work Performed
A. Assessment:
Complete resident assessments on admission and readmission and quarterly using the organizations assessment tools. Monitor the condition of residents on the home area every shift and reporting changes in the resident's health status to the Registered Nurse or Physician in accordance with professional standards.


 
B. Care Planning:
Develop, modify and evaluate the resident's plan of care.


Ensure that care interventions as identified in the plan of care are carried out as specified.


Maintain accountability, under the guidance of a Registered Nurse, for the nursing and personal care of residents within the scope of training and licensure.


Supervise non-registered staff to ensure that appropriate Nursing interventions have been established & implemented in accordance with residents individualized care needs.


Assume responsibility for receiving, documenting & transcribing telephone and written physicians orders as verified by the R.N. within the scope and training of licensure.


Administer and document medication and treatments, within the limitations set by the College of Nurses.


Seek the authorization of a Registered Nurse prior to the administration of PRN medication for any resident whose condition is unstable.


 
C. Evaluation:
Participate in the quarterly review process and ensure that changes are reflected in the plan of care and communicated to the resident/SDM and other members of the multidisciplinary team.


Document according to established policies and procedures to comply with the levels of Care Classification criteria as well as MOHLTC and College of Nurses documentation standards.


 
D. Organization and Communication:
Receive and give report at change of shift to PSW staff and to oncoming staff.


Assume responsibility calling the Registered Nurse in any emergency situation or significant change in resident status.


Participate in performance management by ensuring prompt reporting and documentation of unsafe work habits or working conditions to the R.N.
Notify families of a significant change in a resident's condition as identified in consultation with the Registered Nurse; and initiate contact with physician if required.


Communicate effectively with residents, their families, staff and other members of the team.


Participate in professional development through involvement in committees and inservice education.


Replace staff as directed by the RN, ADOC or DOC.


Perform other related duties as required.


 
Qualifications/Experience
Registered Practical Nursing Diploma.


Current Certificate of Competency with the College of Nurses for the Province of Ontario.


Preference will be given to applicants with a minimum of three years working experience as a Registered Practical Nurse, preferably in a long term care facility.


Good interpersonal skills both verbal and written.


Successful completion of the Drug Administration course.


Clear Police Record.


Current CPR certificate.


Demonstrated leadership quality.


 
Compensation Range
Start - $28.44 per hour
6 Months or 1040 hrs - $28.81 per hour
1 yr or 2080 hrs - $29.94 per hour
This posting is for multiple casual permanent positions. 
Other Information
As an inclusive employer, we are committed to providing a fully accessible recruitment process. Please contact us at any time during the recruitment process and let us know what accessible supports you may need.
Our hiring process is in accordance with the City of London's Mandatory Proof of COVID-19 Vaccination Administrative Policy.
Application Contact Information