| | |
| --- | --- |
| Reference #: | COL00194-763 |
| Position Type: | Full-time |
| Location: | London, Ontario |
| Date Posted: | Jan 11, 2021 |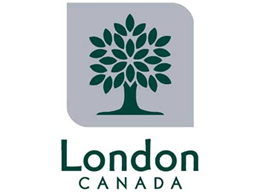 Job Description
Summary of Duties
Under the general direction of the Manager III of Financial Planning & Policy, assists in the management of the Financial Planning & Policy Division of the Finance and Corporate Services Department.
Work Performed
Provides effective utilization of the resources in the Division. Recommends on staff appointments, promotions, demotions, disciplines and transfers. Supervises the activities of the Financial Planning and Policy Team.


Provides direction to the Budget Officers with respect to cost and revenue drivers (excluding personnel, legal and contractual matters) in the development of financial forecast models.


Develops long-term financial plans which include forecasts of future requirements (property tax, wastewater and water rates), priority setting, short and long term strategies and resources required to address these priorities, under the general direction of senior management.


Provides confidential financial analysis on personnel budget matters regarding the future cost implication associated with expanding municipal service programs(e.g. local services restructuring) and/or reducing/exiting municipal programs that may be under the consideration of administration/council.


Assists with researching and development of new budget and modeling techniques and tools.


Assists with public engagement activities to inform the public on all aspects of the capital and operating budget.


Assists with confidential analysis and modelling of personnel budgets to support labour negotiations.


Provides financial support to other areas of the corporation on special projects with respect to financing and operating and capital budget impacts.


Provides financial analysis on financial systems reporting and long term property, sewer and water rate modeling initiatives through the review of various alternative scenario settings as well as a comprehensive review of critical cost and revenue factors/drivers that can impact the organization in the short and long term financial planning horizons.


Liaises with Federal, provincial and municipal government official, as required, to determine the financial budget implications of pending, proposed legislation and the corresponding budget implications to London rate payers.


Participates in the evaluation of ongoing financial system upgrades with respect to budget modules and resource requirements for implementation and linking of human resource modules.


Coordinates and reviews the training initiatives of Financial Planning & Policy resources in relation to budget modules to ensure effective utilization of financial systems.


Reviews the efficiency and effectiveness of budget system reporting and initiates/implements improvements to budget systems through the review of work assignments to Budget Officers in order to ensure Civic Department's have timely and accurate information to monitor their service programs.


Initiates, implements and reviews the budget system maintenance processes completed by the Budget Officer within the division.


Represents the Finance and Corporate Services Department at Standing Committees, administrative, intergovernmental and other meetings as required.


Provides back-up to the Manager III of Financial Planning & Policy with respect to the operational activity associated with the development and monitoring of the annual Operating and Capital Budget.


Performs related duties as assigned.


Qualifications/Experience
Completion of a University degree in Business, Finance and/or Accounting and a Charted Professional Accountant (CPA) designation.
Specialized Training & Licenses
Minimum of 3 to 5 years of related experience, ideally in the public sector.


Experience in municipal government finance is an asset.


Supervisory experience or experience as a Team Leader is an asset.


Demonstrated operating and capital budget/financing experience.


Demonstrated ability to communicate effectively both orally and in writing with senior staff, elected officials and the public.


Knowledge of strategic planning principles and debt market practices an asset.


Compensation and Other Information
$76,888 to $104,260
As an inclusive employer, we are committed to providing a fully accessible recruitment process. Please contact us at any time during the recruitment process and let us know what accessible supports you may need.
Application Contact Information